Halloween may be about ghouls and goblins, but there's another magical realm waiting for you to discover this spooky season – the enchanting Sea Haunts beachfront townhomes in Santa Rosa Beach!
The Bewitching Beachfront: Sea Haunts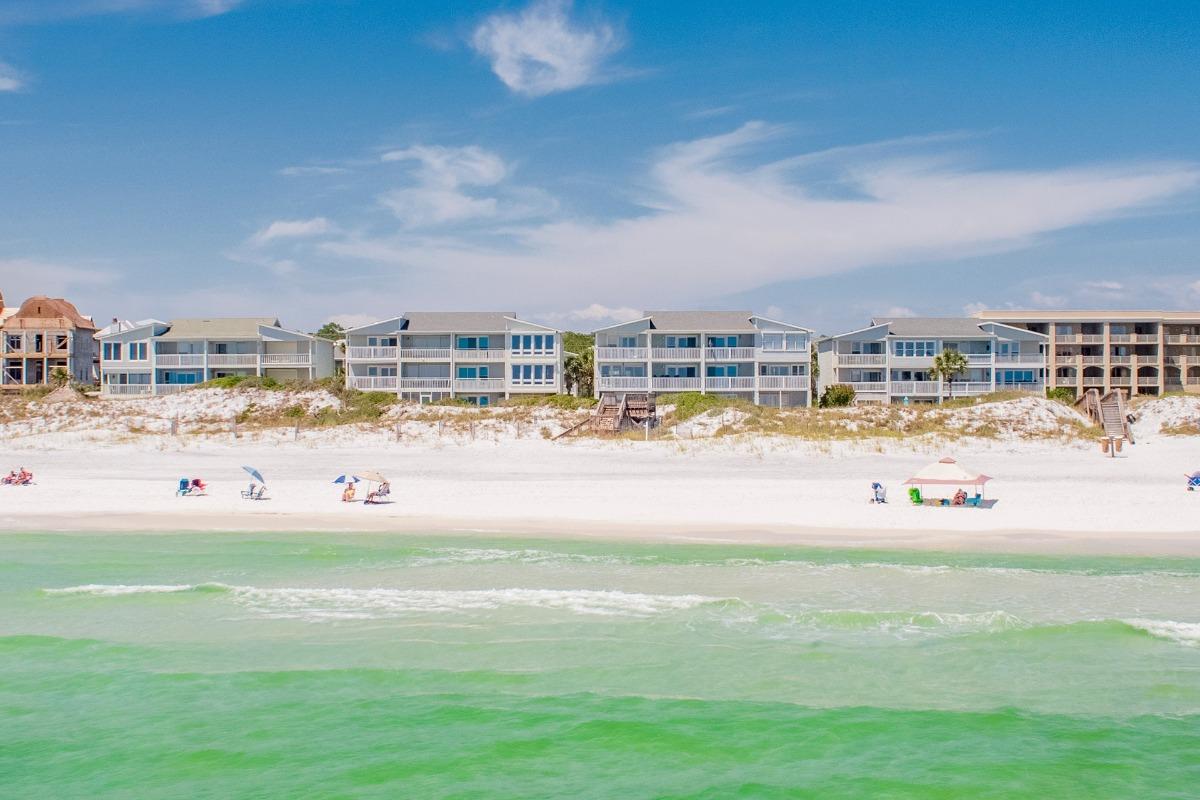 Nestled at 100 Spooky Ln S, the spellbinding aura of Sea Haunts is hard to resist. As you approach, the panoramic views of the Gulf of Mexico and its ghostly white beaches might just make you feel like you've stepped into a dream. But pinch yourself because this isn't an apparition. It's a real-life paradise.
Take a bewitched journey through this gated retreat, positioned perfectly south of the enchanting Scenic 30A. Dive into Halloween events in neighboring towns like Seaside, Rosemary Beach, and the always entrancing Destin. Each townhome here is layered with levels of luxury, inviting you to enjoy your very own haunted house – minus the haunts and with all the beachy vibes.
Let's check out the property spotlights of both Sea Haunts 3A & 3C!
Ghoulishly Grand - Sea Haunts 3A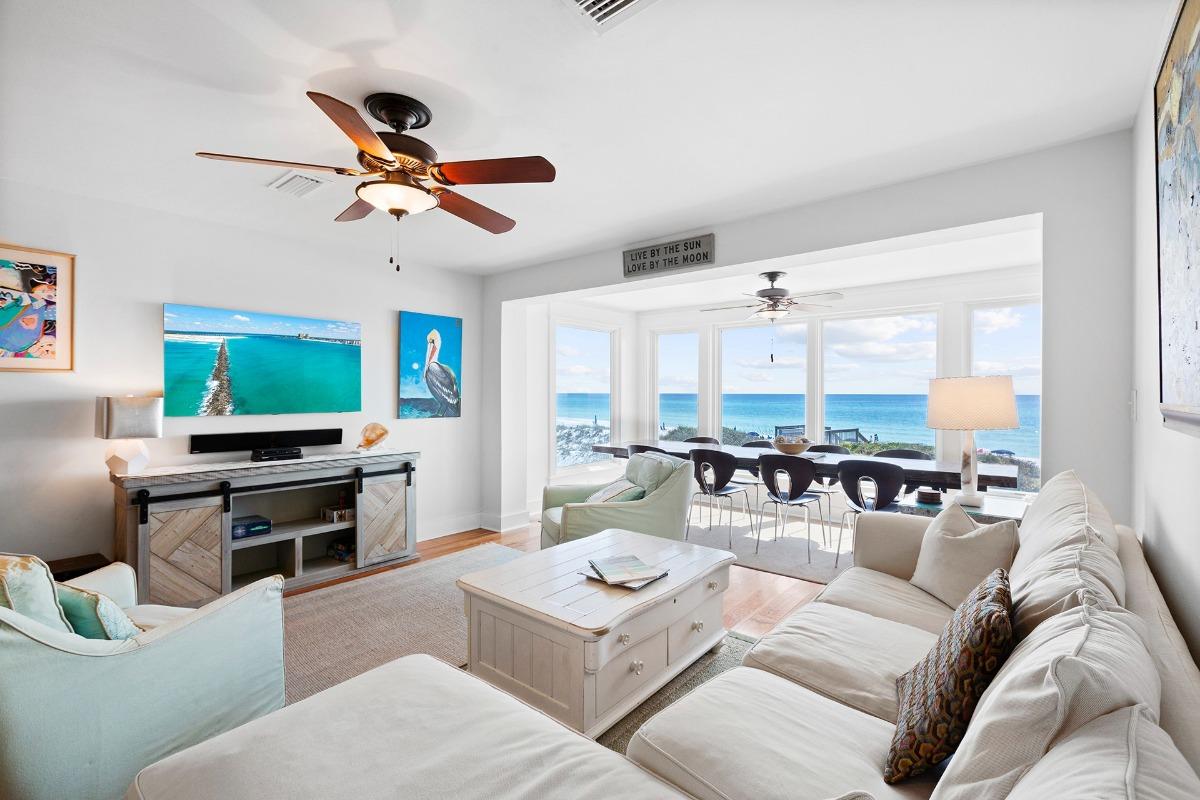 Sea Haunts 3A is where the hauntingly beautiful interiors meet the ghostly gorgeous beaches of South Walton. With three bedrooms, a bonus room, and enough space to host ten souls comfortably, it's the ultimate vacation haunt. The whimsically decorated living area will enchant you, while the sun deck will beckon you to sunbathe under the ethereal glow of the moon.
Beachfront Bliss - Sea Haunts 3C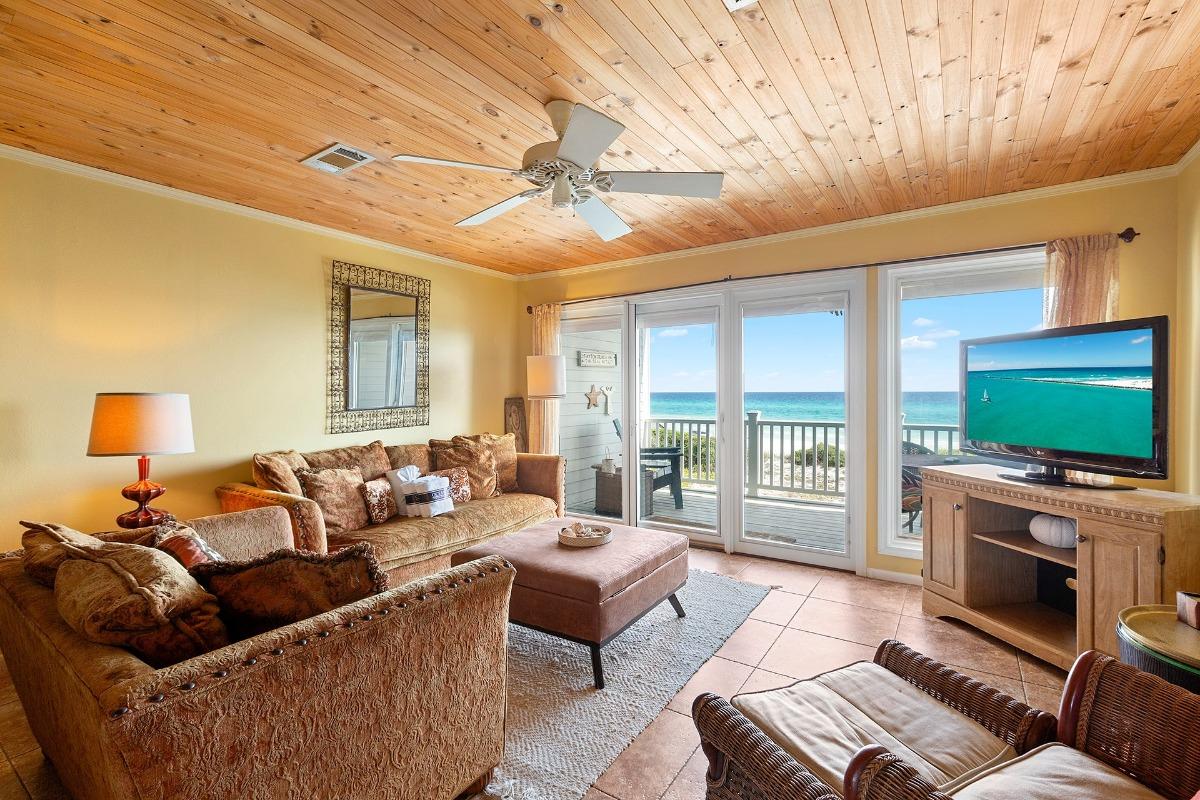 Perfect for a family reunion or a gathering of old friends, Sea Haunts 3C offers stunning Gulf-front balconies that serenade you with mesmerizing views and lullabies of crashing waves. The house is as bewitching as a potion, with each floor offering something magical. The first floor draws you in with its spacious den, while the top floo's primary suite will leave you spellbound with its views.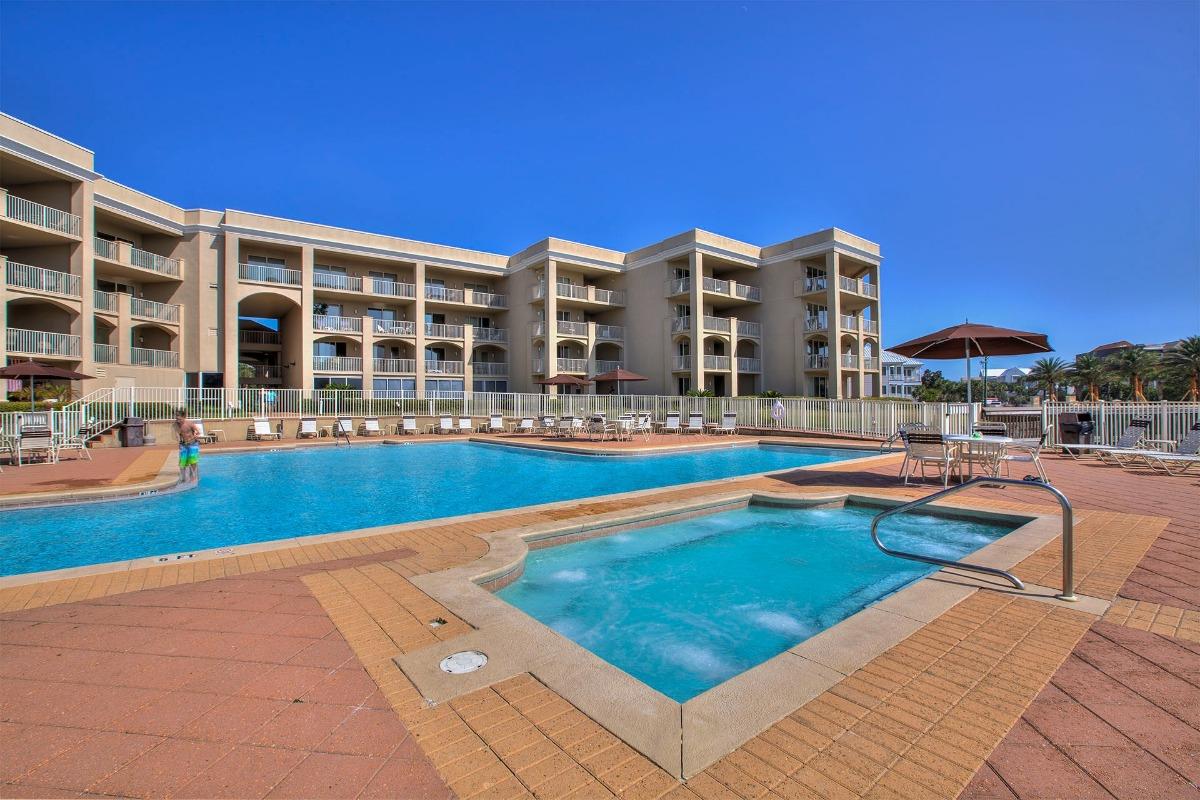 While each townhome offers its unique charms, there's shared magic, too. The community pool, looking straight out of a mermaid's dream, promises refreshing dips, while the sizzling hot tub stands ready to melt away your worldly worries. And if you're looking to make some oceanic friends, the private beach below awaits your footprints.
Around The Enchanted Land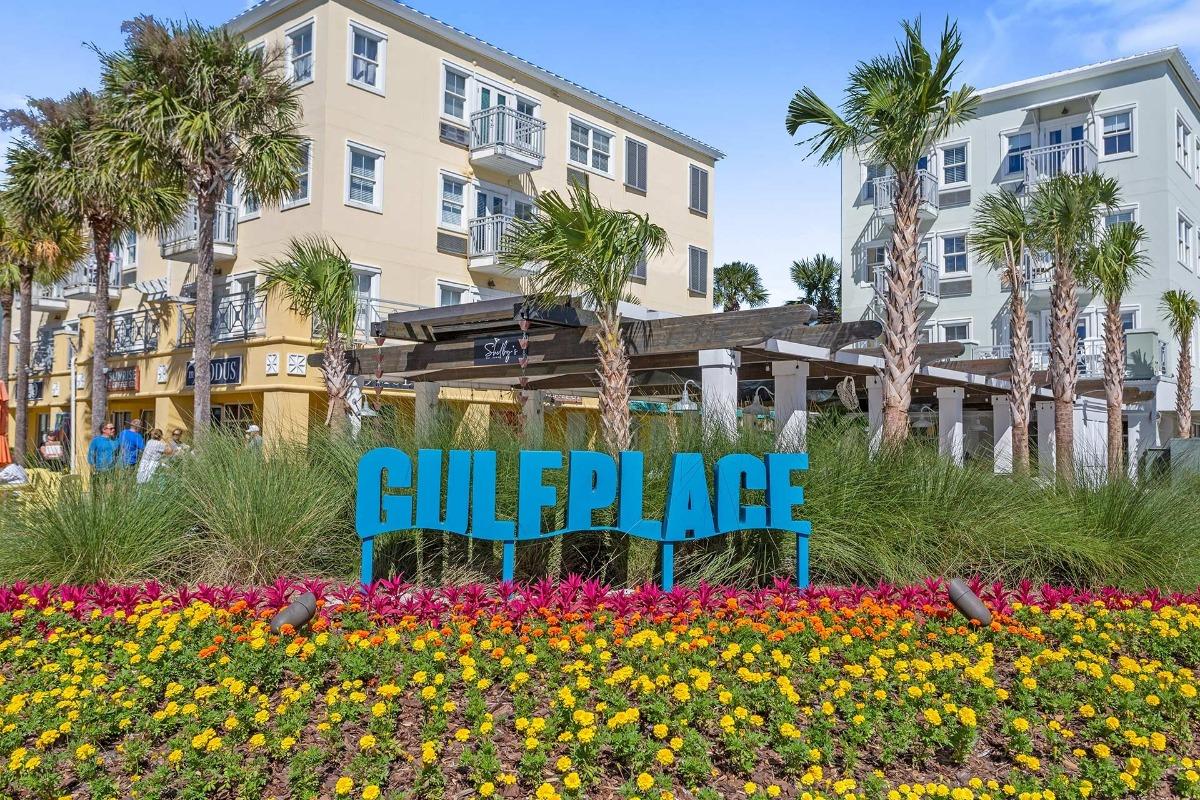 When you manage to pull yourself away from the Sea Haunts spell, the surrounding areas have their own tales to tell. The Santa Rosa Beach village center of Gulf Place, just a broomstick ride away, tempts with tantalizing eateries, boutiques, and melodies that dance in the wind. And if you're in the mood for more magical adventures, the Seaside town center, The Village of Baytowne Wharf, and the opulent Grand Boulevard are brewing with excitement.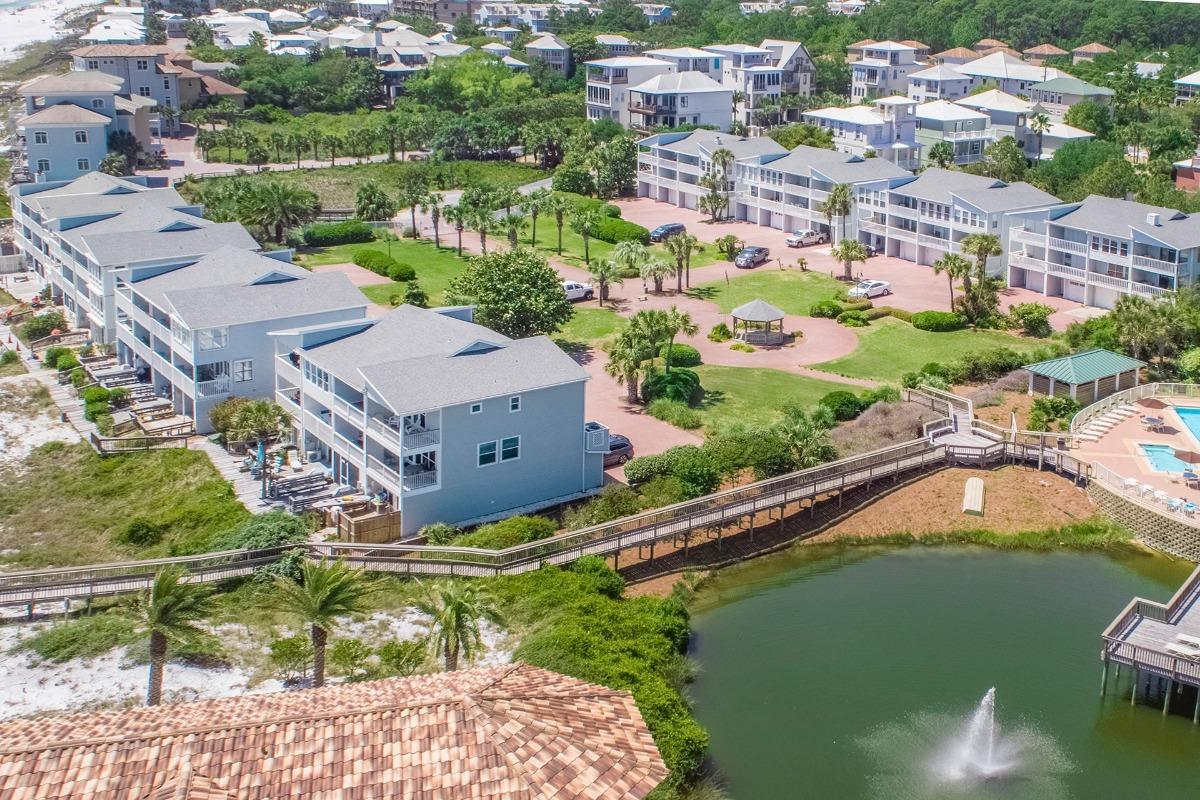 As Halloween approaches, why not trade in the traditional haunts for beachfront ones? Sea Haunts offers a spectral blend of tranquility, luxury, and otherworldly beauty. So, pack your broomstick, sprinkle some sand in your witch's brew, and head on over to Sea Haunts on Scenic 30A – where every stay is spellbindingly spectacular.