As we gear up for the holiday season, get ready to be swept away by the enchanting allure of 30A's scenic coast. Picture this: Thanksgiving with a view! The emerald Gulf waters glistening under the setting sun, and you, sipping your favorite drink from the balcony of your beachfront condo. Let's whisk you away on a journey through four incredible condos that are poised to set the stage for your Thanksgiving adventure.
But here's the scoop, friends: these are the last Gulf-front condos available on 30A for the week of Thanksgiving! Yes, you read that right. Your chance to secure one of these beachfront beauties is slipping away faster than gravy through a sieve. So, don't dilly-dally; secure your spot before it's gobbled up!
Now, let's dive into the details of these tantalizing vacation spots, where sandy toes, soothing waves, and the beauty of 30A await. Don't wait too long; these condos are as tempting as the pumpkin pie waiting at the end of your Thanksgiving feast!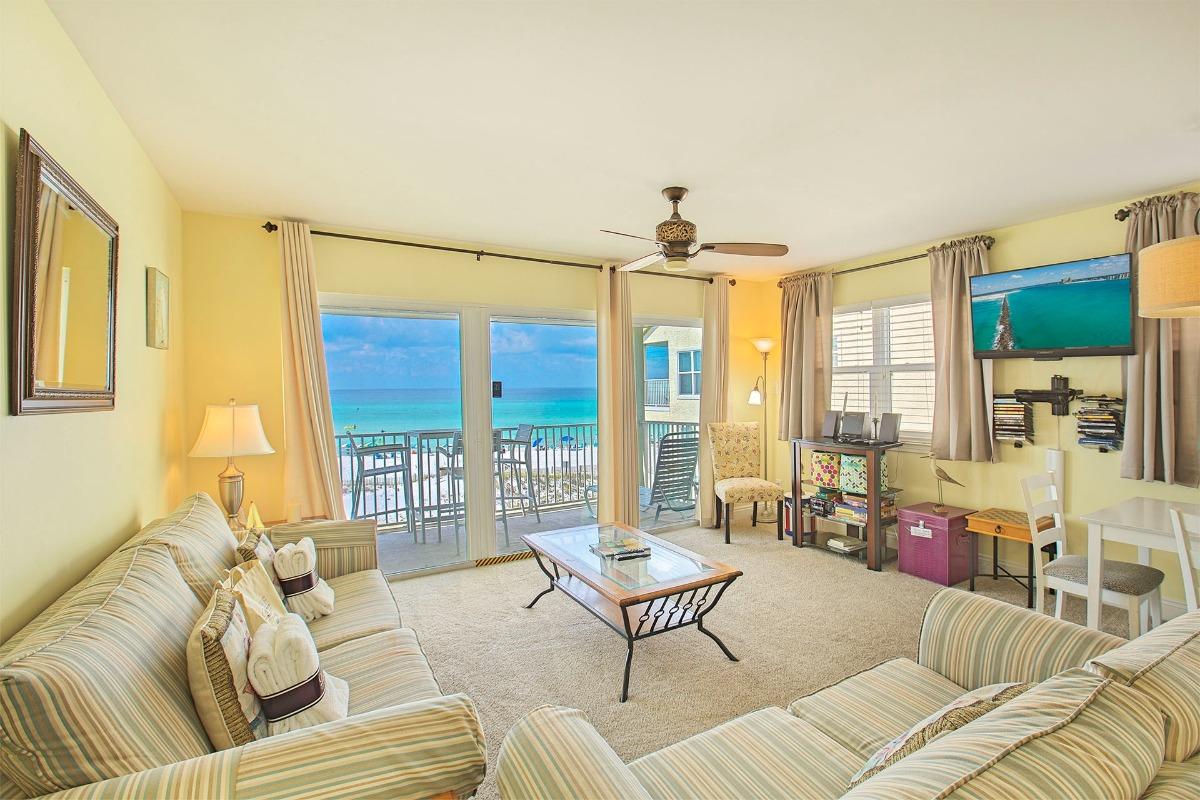 1 Bedroom / 1 Bathroom / 6 Guests
As Turkey Day approaches, picture yourself in Commodore's Retreat 207, a beachfront gem in Seagrove nestled near Eastern Lake. This one-bedroom vacation wonderland is perfect for a romantic escape or a family getaway. With a king-size suite, a cozy bunk bed nook, and a queen-size sleeper sofa, it's your cozy beach haven. Step out onto the beachfront balcony for moments of sheer tranquility, and when the hunger strikes, the charming villages of Seagrove Beach and Seaside are just a stone's throw away. But beware, this spot is hotter than the mashed potatoes on Thanksgiving Day!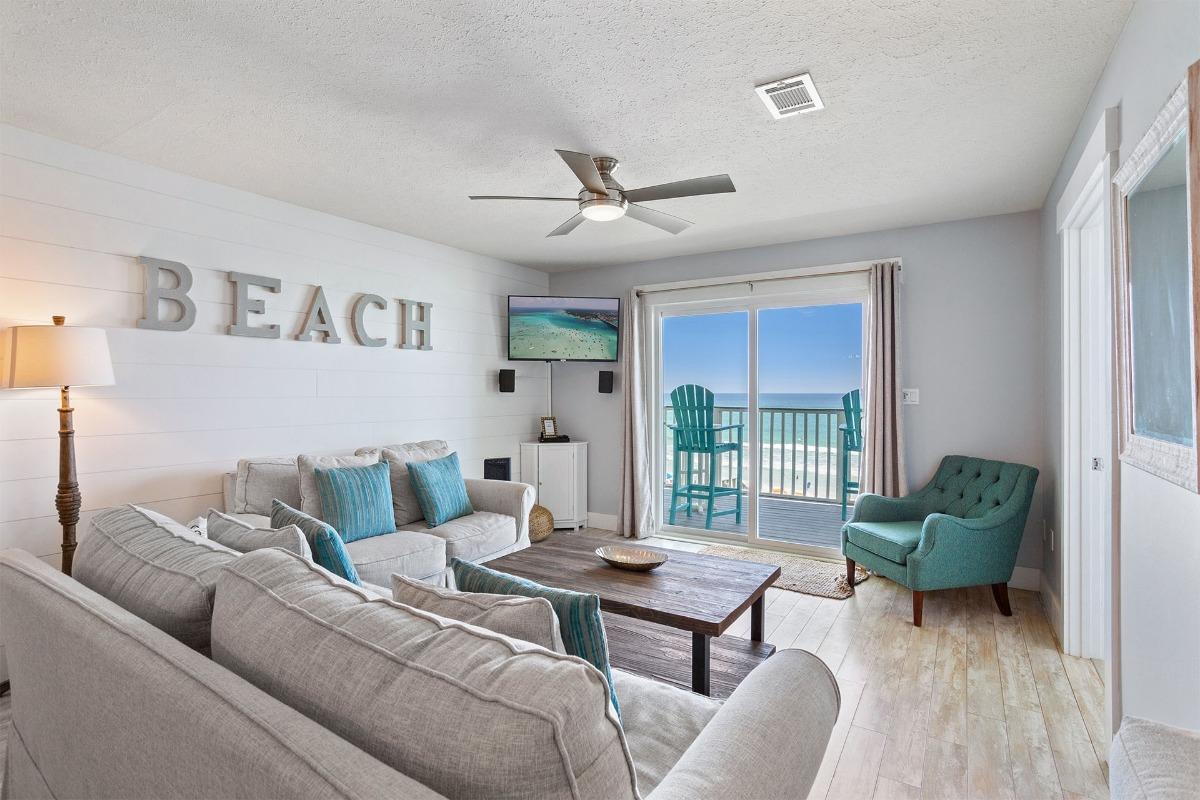 2 Bedrooms / 2 Bathrooms / 6 Guests
Get ready to elevate your Thanksgiving celebration to new heights at Sunseekers 4, perched like a beachfront eagle on the dunes of 30A's Blue Mountain Beach. Picture this: awe-inspiring sunsets and enchanting moonlit nights right from your beachfront balcony. This recently renovated vacation rental is a coastal charm bomb, adorned with earth-toned decor and equipped with all the modern bells and whistles. And here's the scoop, folks: this condo sleeps six, and the demand is hotter than a freshly baked Thanksgiving pie! So, don't wait too long; stake your claim before this beachfront beauty is gone like the last piece of turkey on Thanksgiving Day.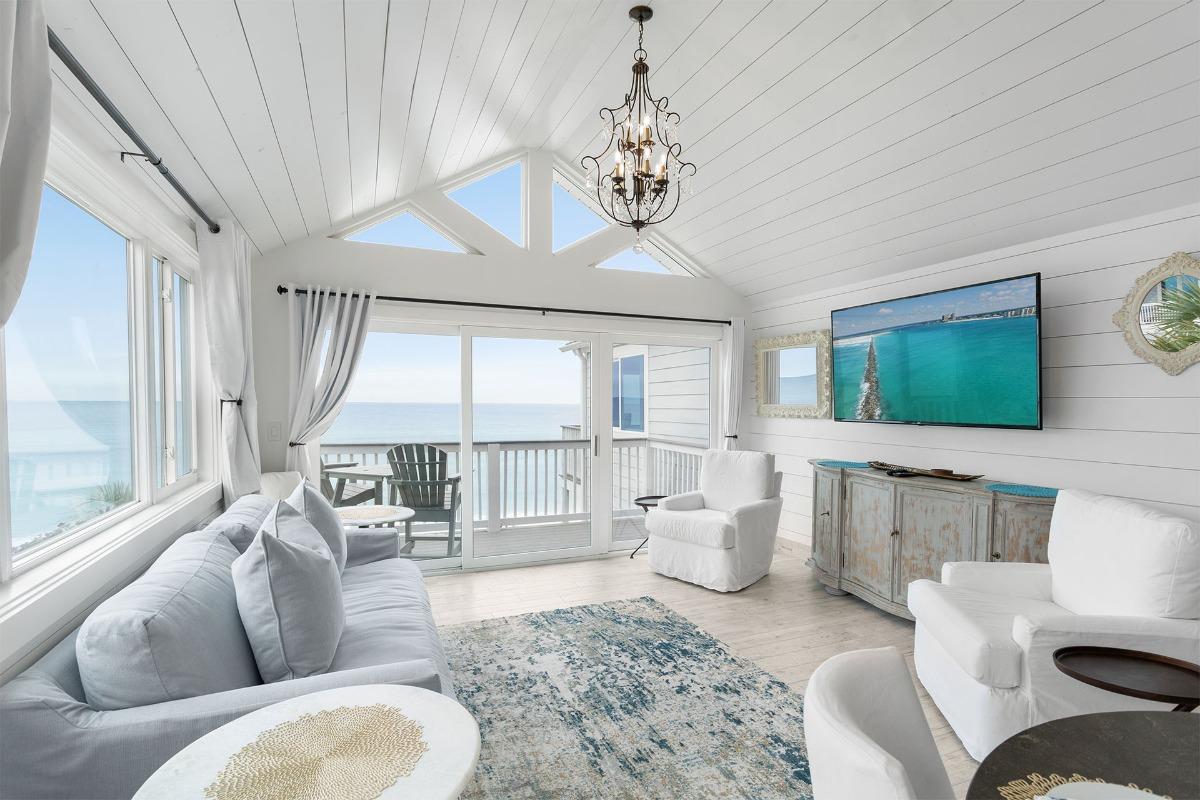 1 Bedroom / 1 Bathroom / 4 Guests
Seeking an elegant beachfront escape for your 30A Thanksgiving retreat? Look no further than Ramsgate 7, overlooking the pristine waters of Seacrest Beach. Immerse yourself in its sophisticated ambiance, complete with beach-washed flooring and vintage chandeliers. And guess what? The bustling Rosemary Beach is practically your neighbor, promising a feast of festivities and gourmet dining options. This isn't just a stay; it's an experience.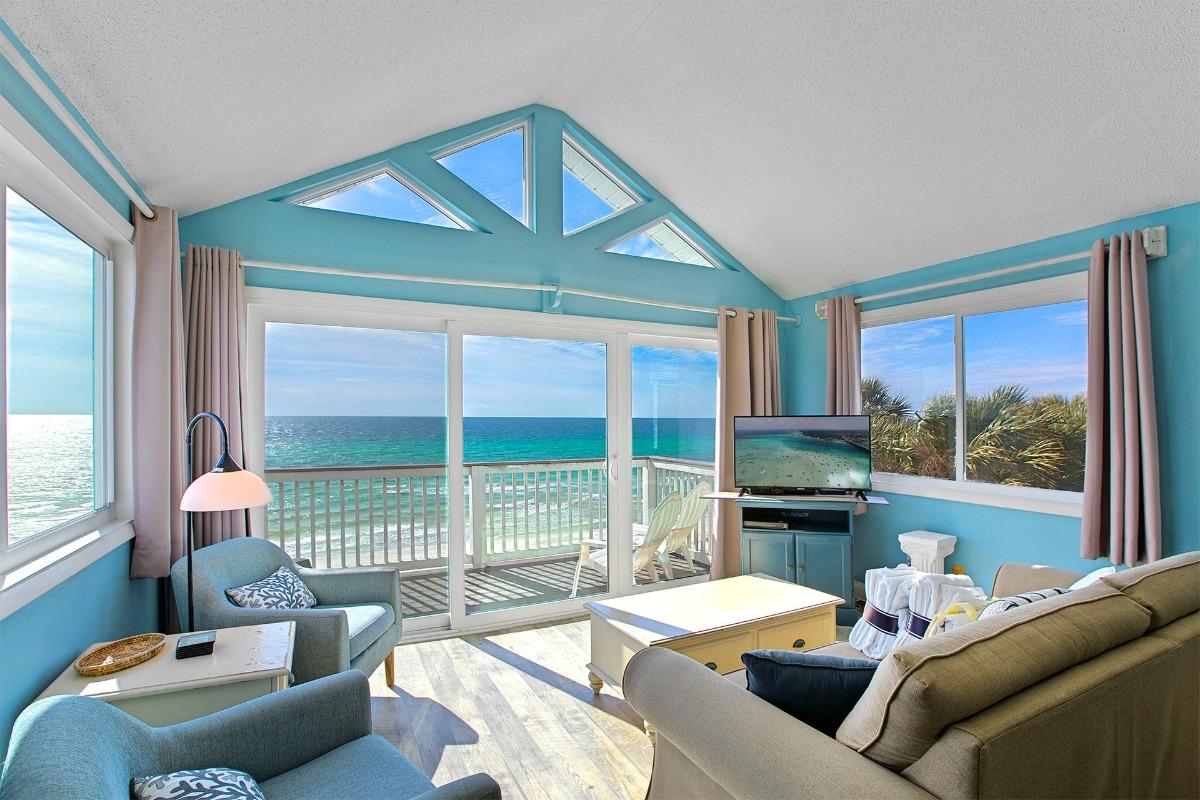 1 Bedroom / 1 Bathroom / 4 Guests
Got a furry friend tagging along for the Thanksgiving fun? Ramsgate 8 is your furry-friendly answer! With its chalet-like charm and a welcoming approach to pets, it's the perfect blend of comfort and style. Plus, with Rosemary Beach just a hop, skip, and a jump away, your holiday will be filled with joyous activities and scrumptious meals.
And here's a bonus - Ramsgate 7 and 8 are like peanut butter and jelly, perfect together. Book them side by side for double the fun and twice the memories!
In a nutshell, whether you're seeking a romantic hideaway, a family retreat, or a solo adventure, a 30A vacation is the perfect place for you. And while we all cherish our Thanksgiving traditions, maybe it's time to mix things up (or start a new tradition) with sandy toes, soothing waves, and the beauty of 30A. Don't dawdle; these condos are as tempting as a Thanksgiving feast! So, what are you waiting for? Start your holiday adventure today!