It's nearly that time of year again when the refreshing salt air of the coast is scented with the delicious aroma of pumpkin spice and freshly baked pies! Searching for the perfect beach-infused Thanksgiving getaway? Look no further (and hurry). We are down to our very last two homes open for the holiday week in the idyllic locale of Grayton Beach. Both properties, enveloped in coastal charm and elegance, stand ready to host you and your loved ones for an unforgettable 30A holiday celebration!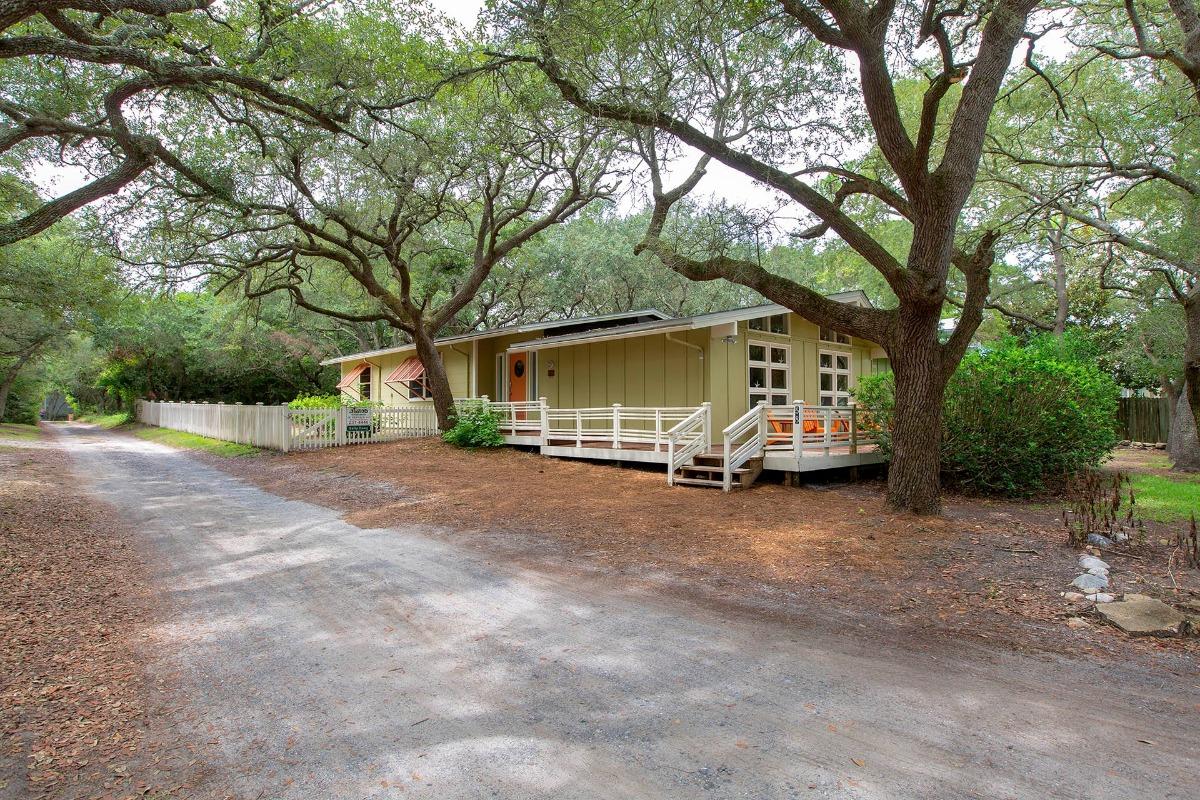 Step into the classic and elegant ambiance of Salty Dawg, a 30A vacation home where mid-century modern design meets cozy beachside living. Nestled near the heart of Grayton Beach, this rental home is a haven of peace and tranquility surrounded by magnolias and towering live oak trees. Can you imagine the soothing whispers of the wind as you unwind on the spacious open deck that wraps around the side of the house, basking in woodsy views while cooking a delightful Thanksgiving dinner?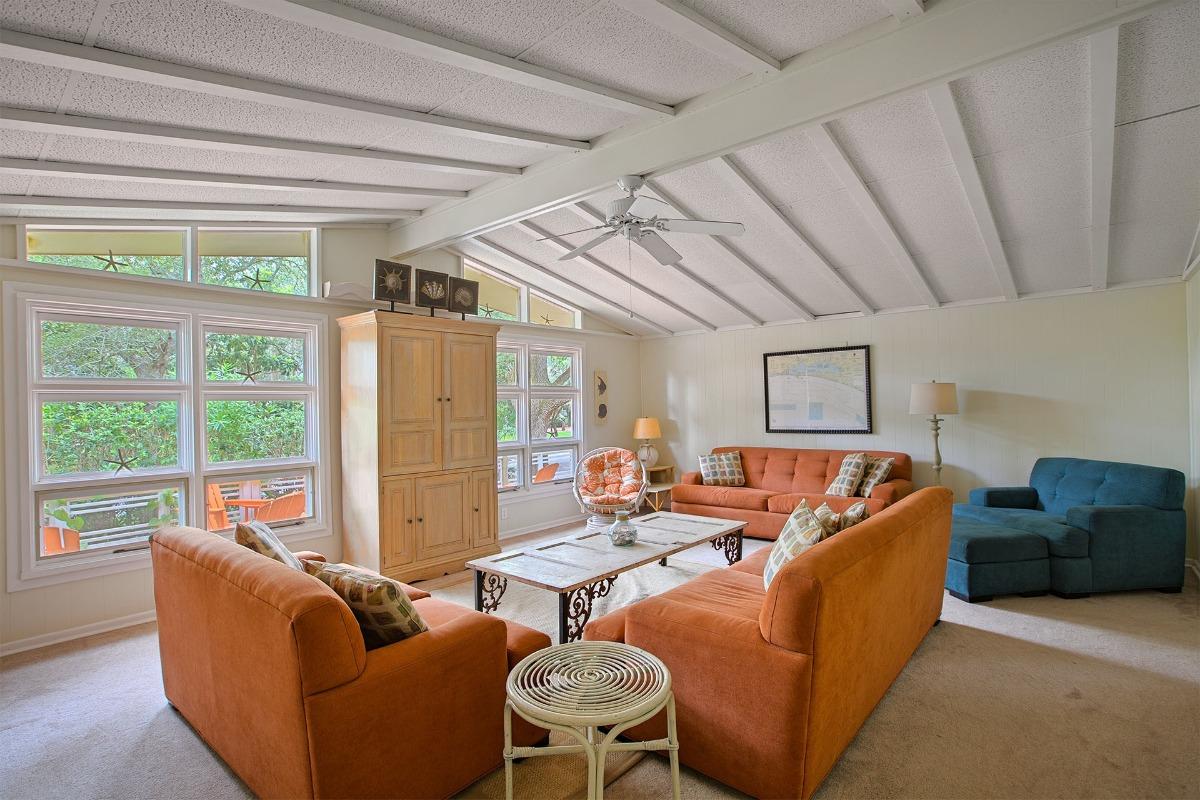 Explore the multiple living spaces, with a family room seamlessly blending into an open kitchen and dining area on one side and a splendid great room on the other. The light floods in through a wall of windows in the great room, casting an ethereal glow on the plush salmon-colored couches and royal blue armchair, offering a perfect spot for family gatherings.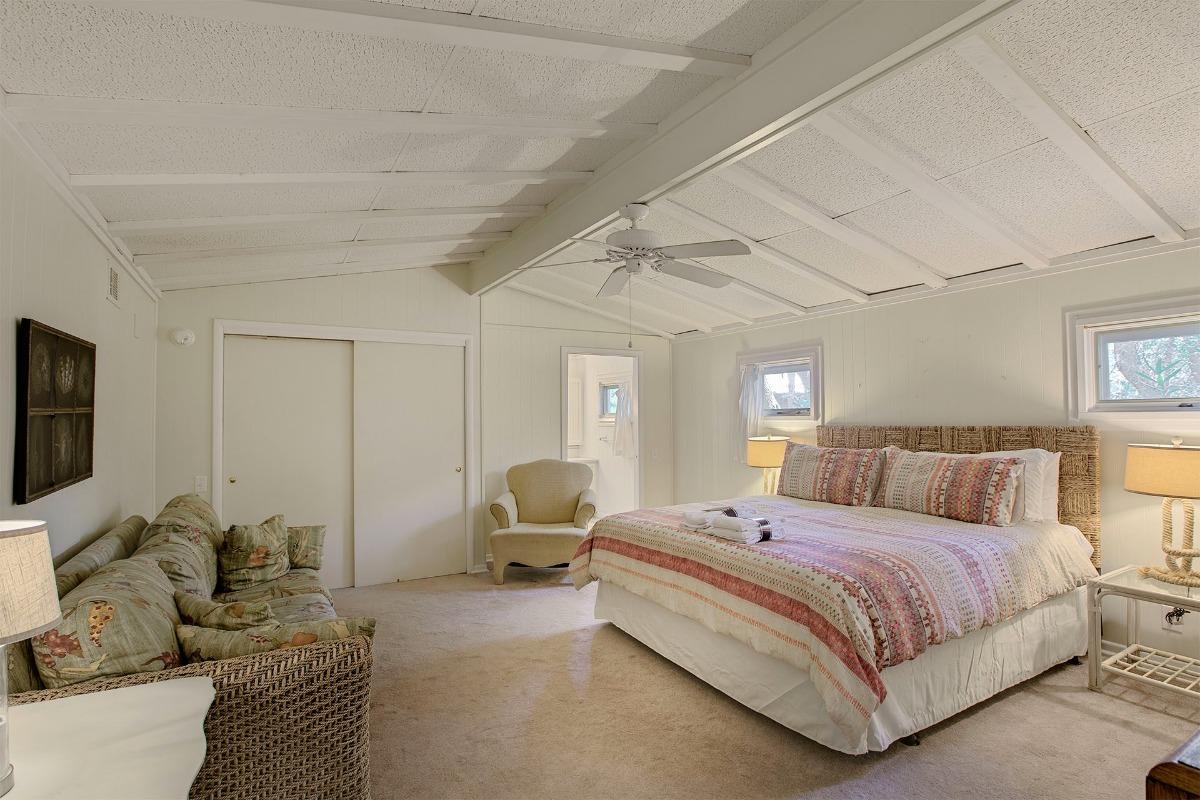 As the night unfolds, retreat into the primary suite with a private bath, or choose one of the two guest bedrooms with cottage-style charm, ensuring everyone in the family enjoys a good night's rest amidst molasses-toned walls and white wood ceilings.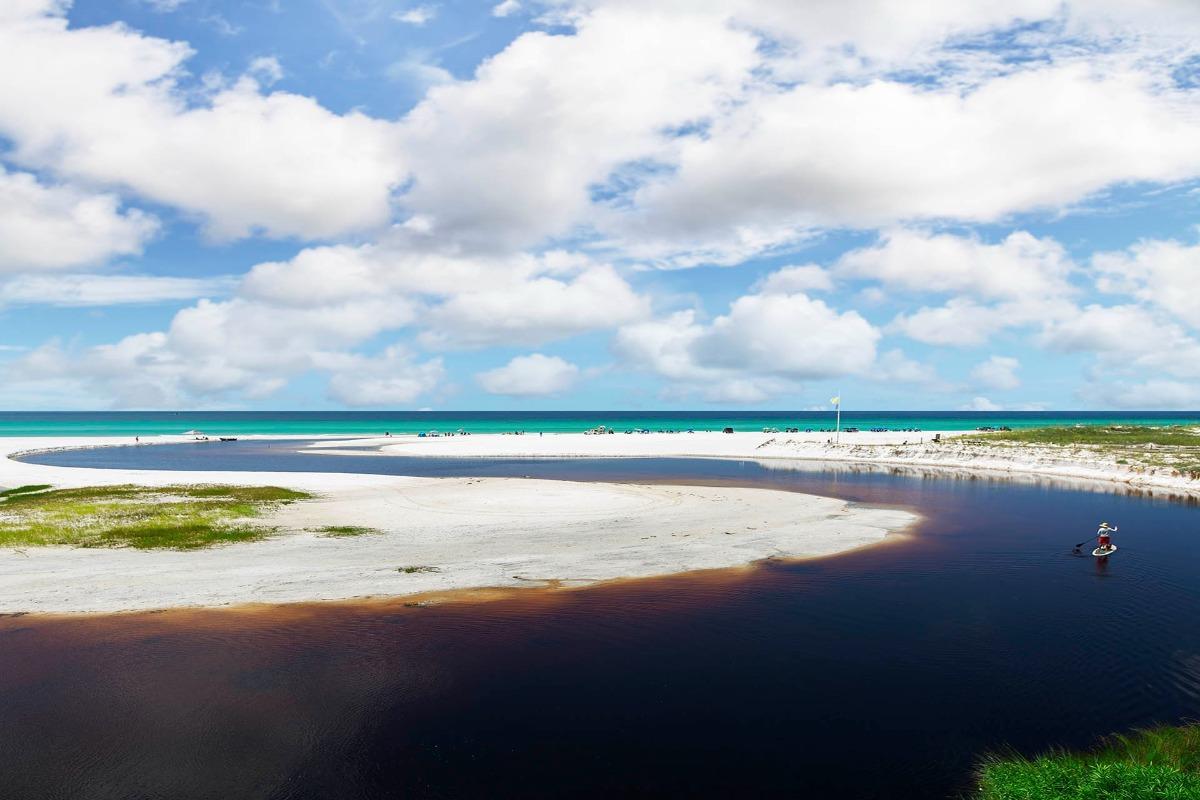 Just a stone's throw away, find yourself in the embrace of Grayton Beach State Park, named one of America's most beautiful shores by Forbes Magazine. Savor Spanish-style tapas at Chiringo or enjoy live music at the famous Red Bar as you explore the historic village center.
Discover the Beauty of Wahoo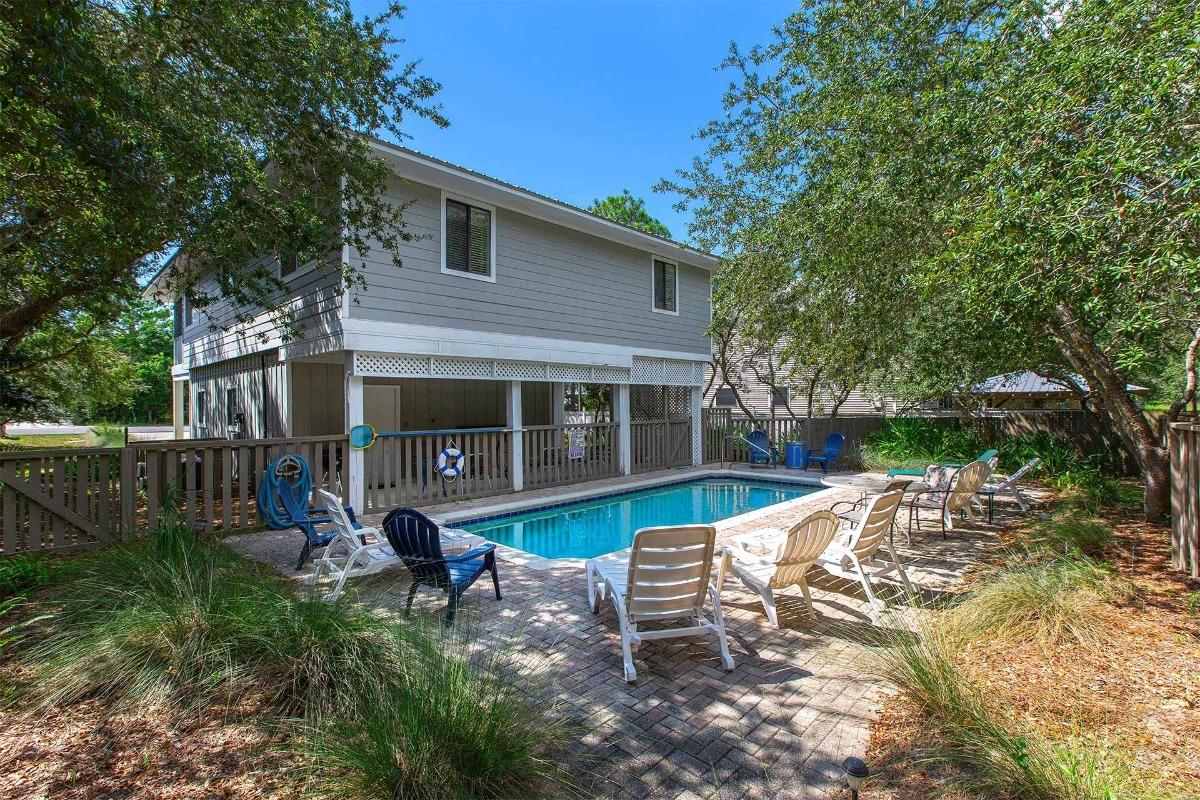 In the quiet community of Gulf Trace, discover Wahoo, a classic Grayton Beach vacation home ready to accommodate up to 11 beach-loving guests.
Comfortable and Spacious Living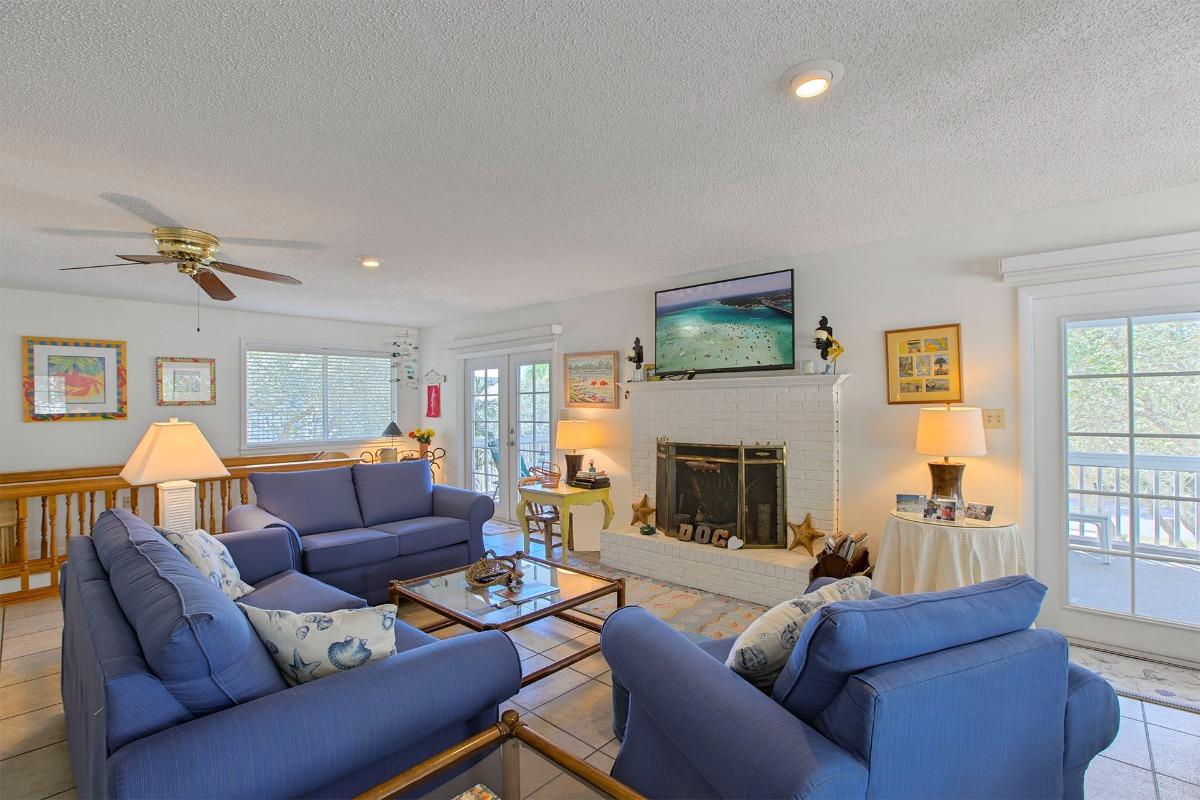 Inside, the open great room, adorned with French doors and blue-toned furnishings, leads to the porch, offering a seamless indoor-outdoor living experience. The open kitchen, well-equipped for preparing a sumptuous Thanksgiving feast, welcomes you and your family to create cherished memories.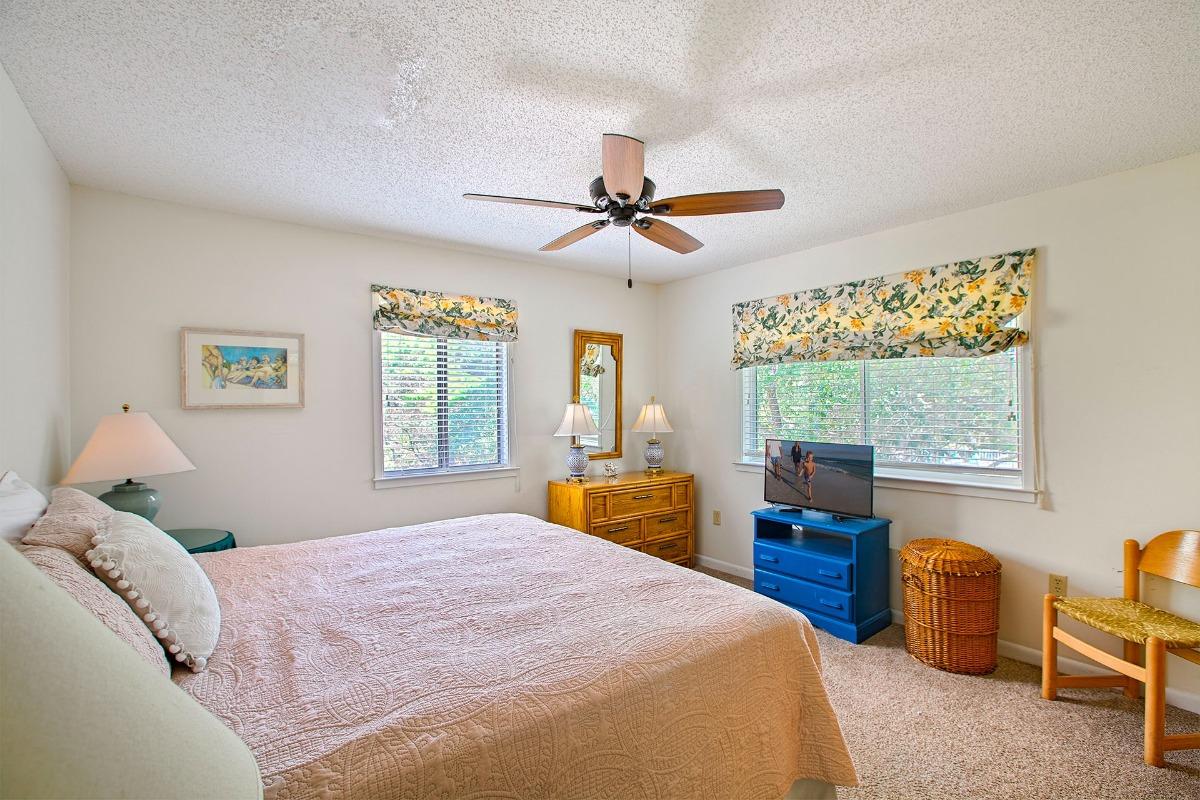 Find solace in the primary bedroom with a king-sized bed adorned with palm prints, or choose from three other guest bedrooms, each exuding a comfortable cottage style and direct access to the pool.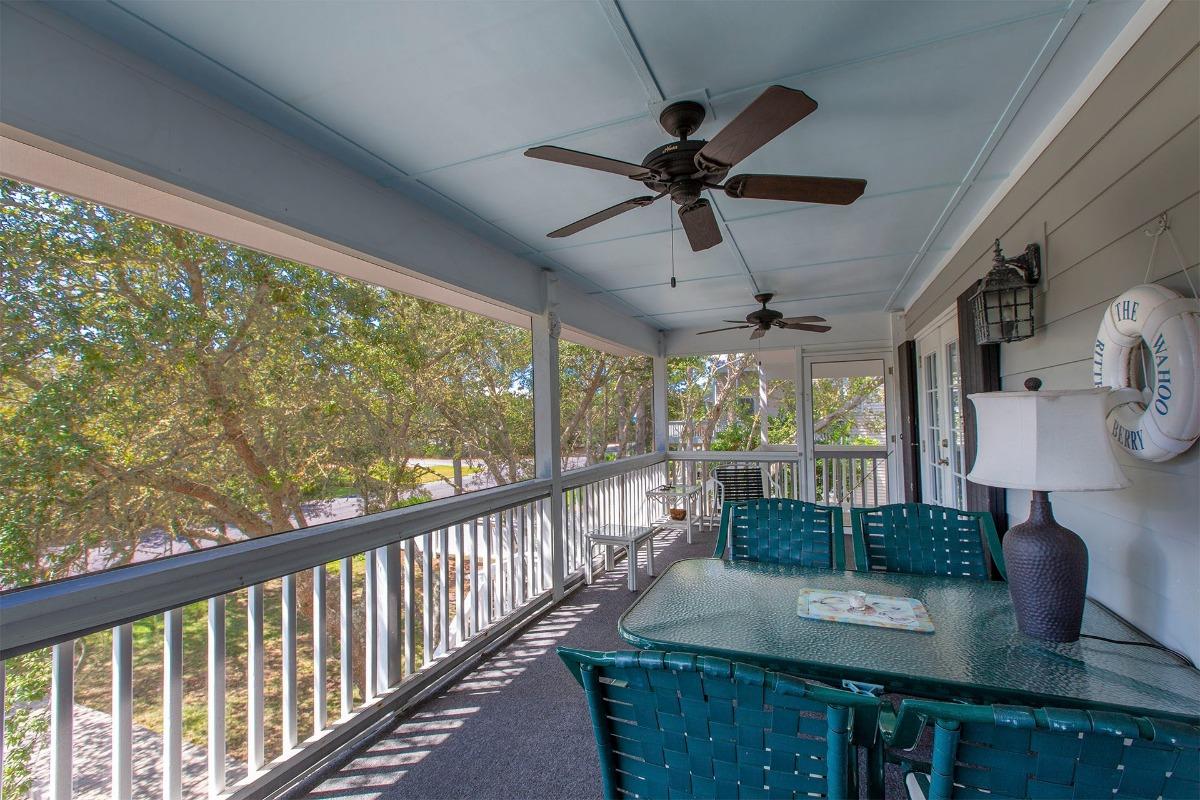 Imagine sipping your morning coffee on the large, screened porch of Wahoo, feeling the Gulf breeze, and listening to the whispers of the surf. The beach is just 250 yards away, inviting you to dip your toes in the sand. A rare coastal dune lake is also nearby, a hidden treasure where you can fish or paddleboard amid the abundant wildlife. This idyllic setting provides a harmonious blend of beach and lake experiences, ensuring your Thanksgiving holiday is filled with unforgettable moments of adventure and relaxation.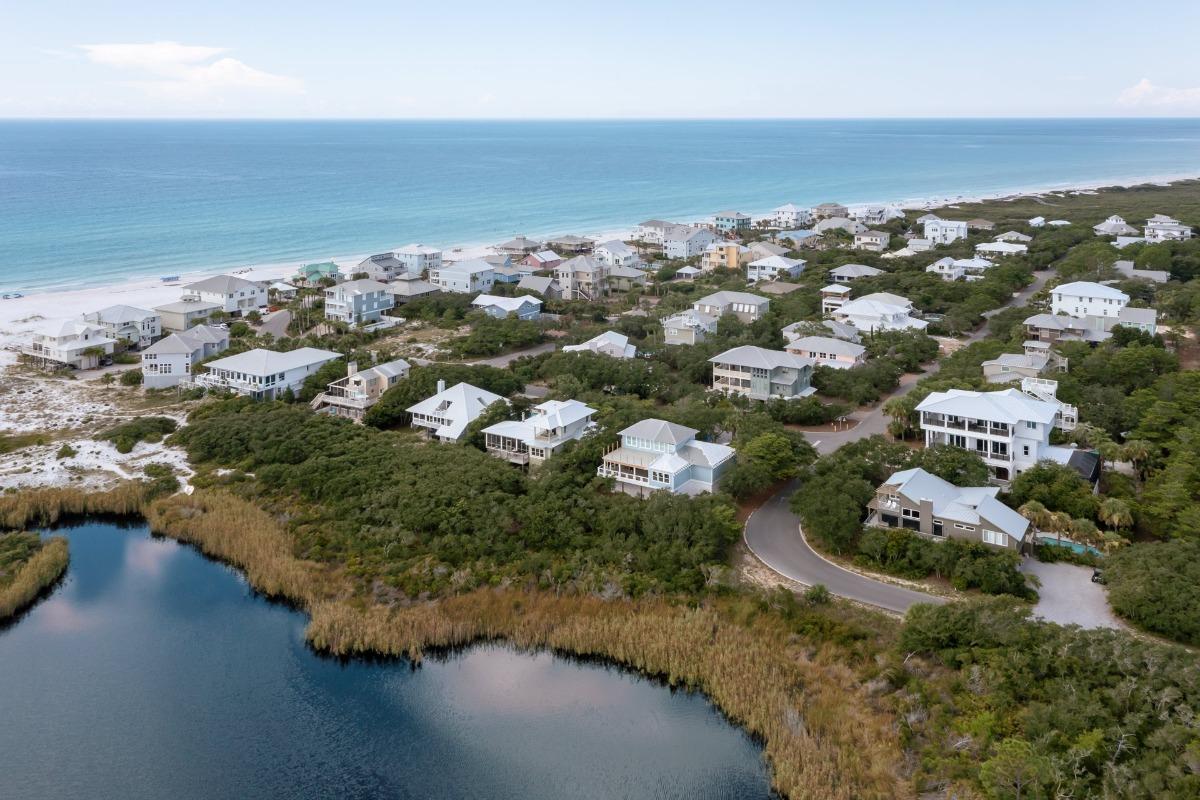 Although the Gulf Trace community feels like a secluded paradise, it is located in the heart of Scenic 30A territory. Explore picturesque coastal villages, dine in exquisite restaurants, and shop in unique specialty stores. The world-famous Seaside is just a short drive away, promising more adventures and fun.
Book Your Thanksgiving Trip Now!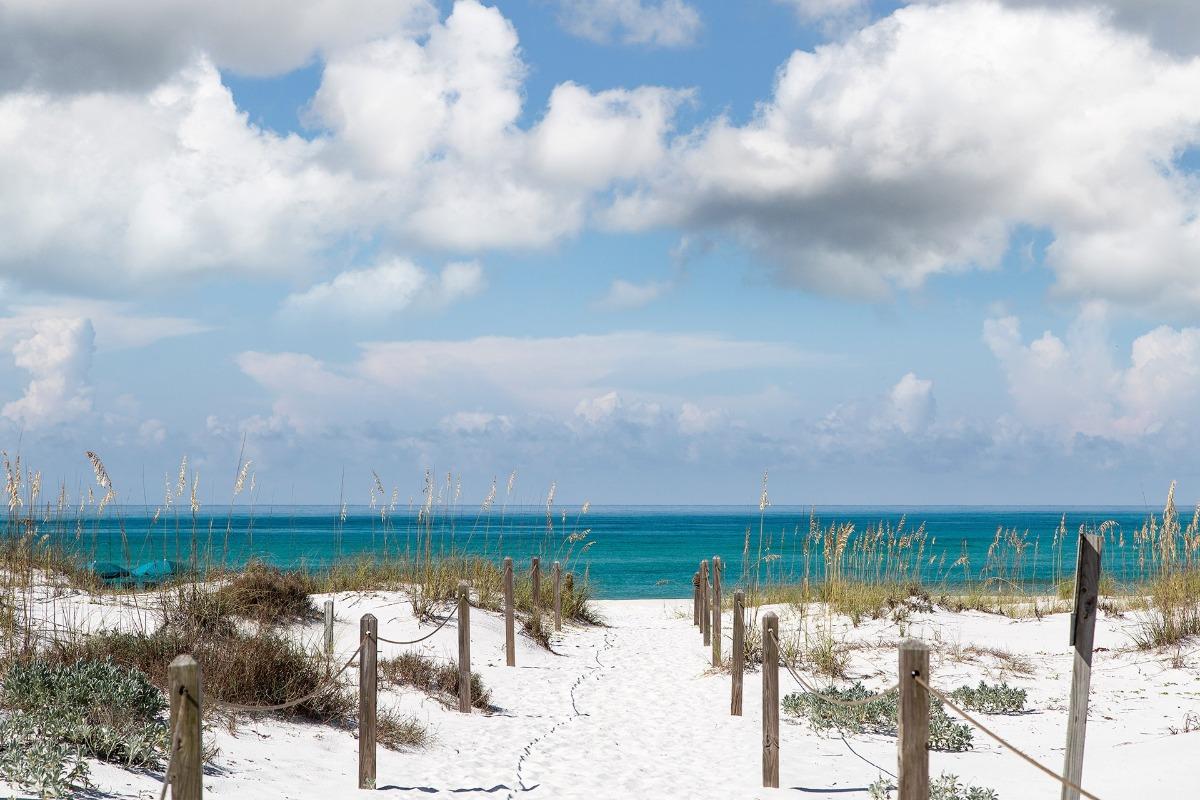 Don't wait too long to book your Thanksgiving week in one of these incredible 30A vacation homes! Both Salty Dawg and Wahoo are waiting to welcome you with open doors for a Thanksgiving filled with love, laughter, and countless memories. Reserve now and let the Thanksgiving countdown begin!