Hello, fellow globe-trotters and beach enthusiasts! If the weight of the world has been on your shoulders and you feel that undeniable urge to change your view (and perhaps your attitude), allow me to introduce you to the 30A vacation rental haven known as Latitude Adjustment.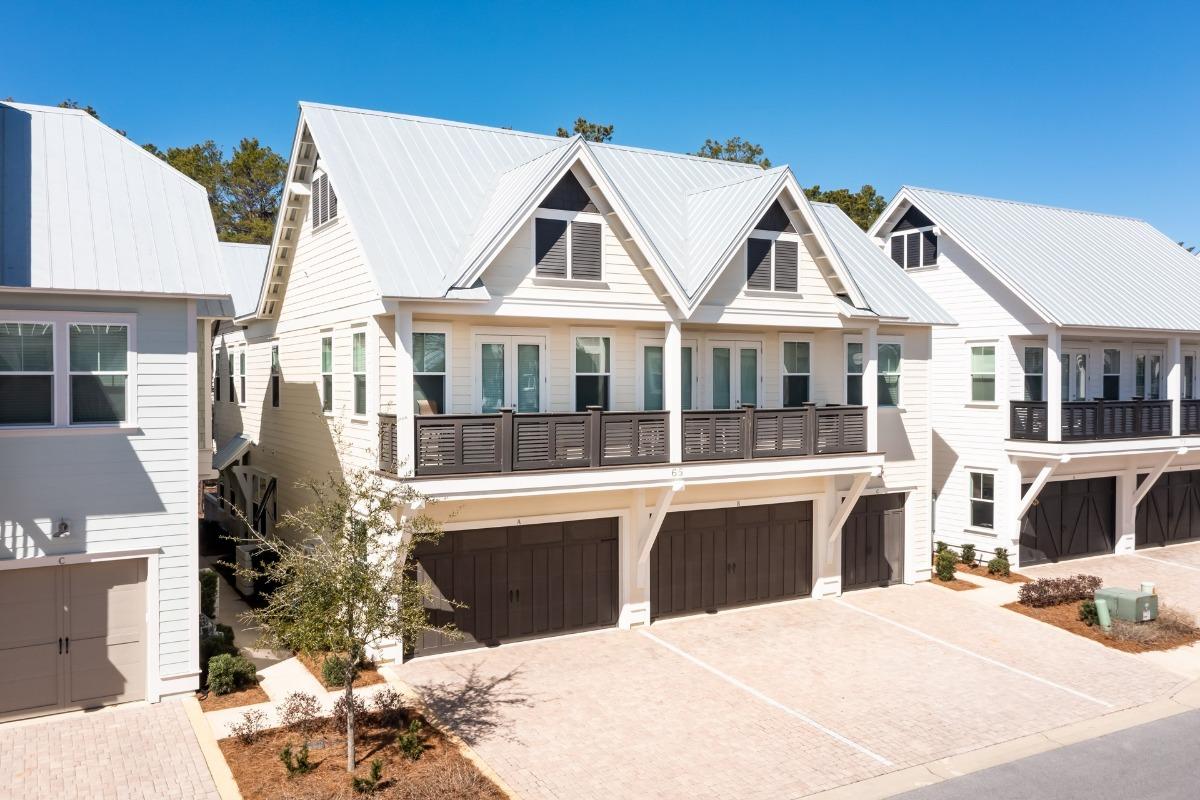 Nestled in the heart of the upscale Prominence community in Seacrest Beach, this townhome doesn't just offer a change of scenery - it's an entire mood makeover waiting to embrace you.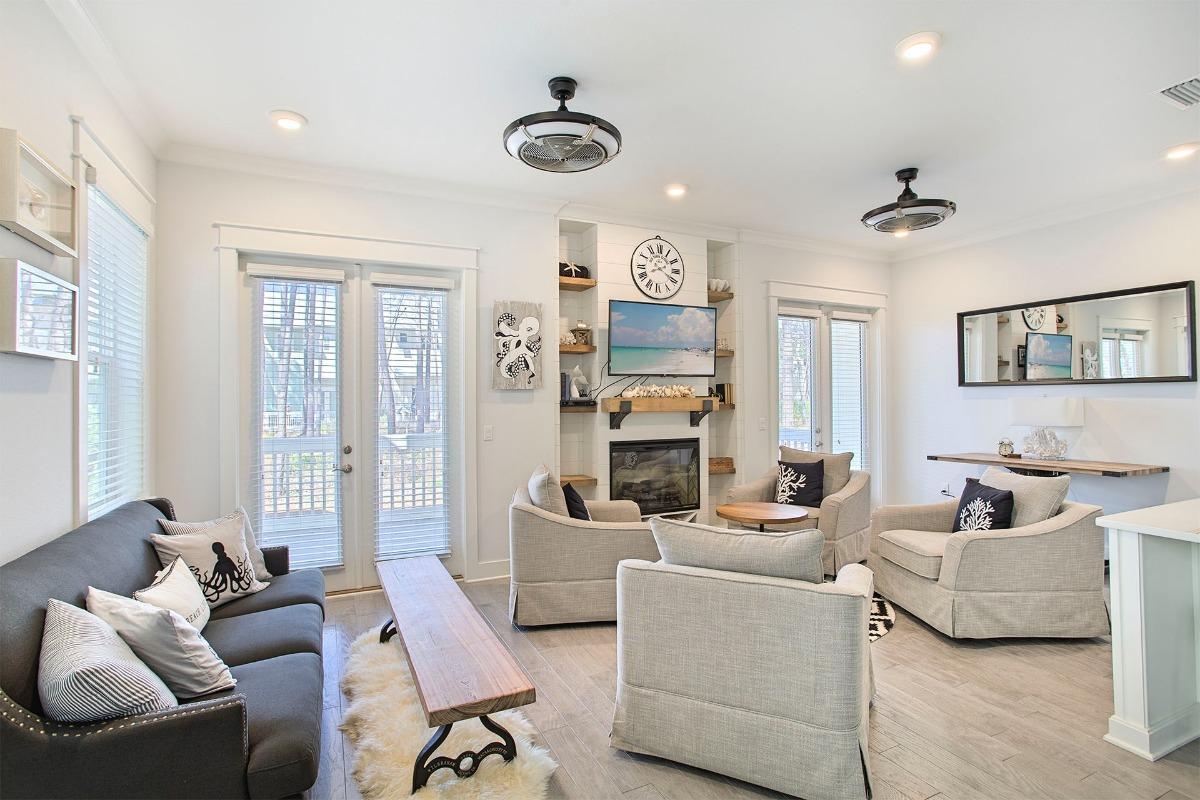 From the moment you walk in, the ground floor captivates you. The coastal vibes are unmistakable. Plush, Gulf-inspired furnishings (can we talk about that wood plank cocktail table?!) set the scene for unforgettable family gatherings. Whether a movie night or a lively dinner at the modish dining area, this rental home ensures every moment is a snapshot memory.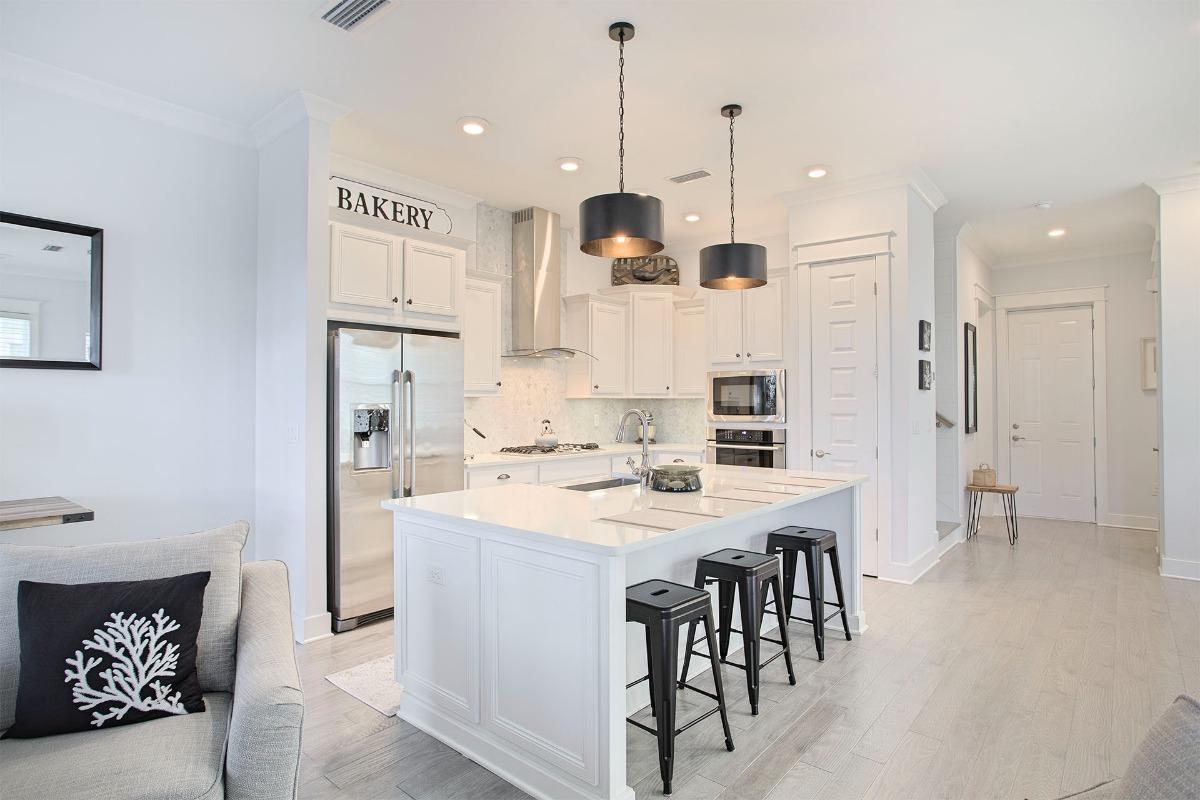 The kitchen? Oh, it's a food blogger's dream. Crisp white cabinetry paired with glistening quartz countertops and modern appliances beckons you to whip up some beachside treats. Not to mention, the island seating is just perfect for morning coffee or late-night chats.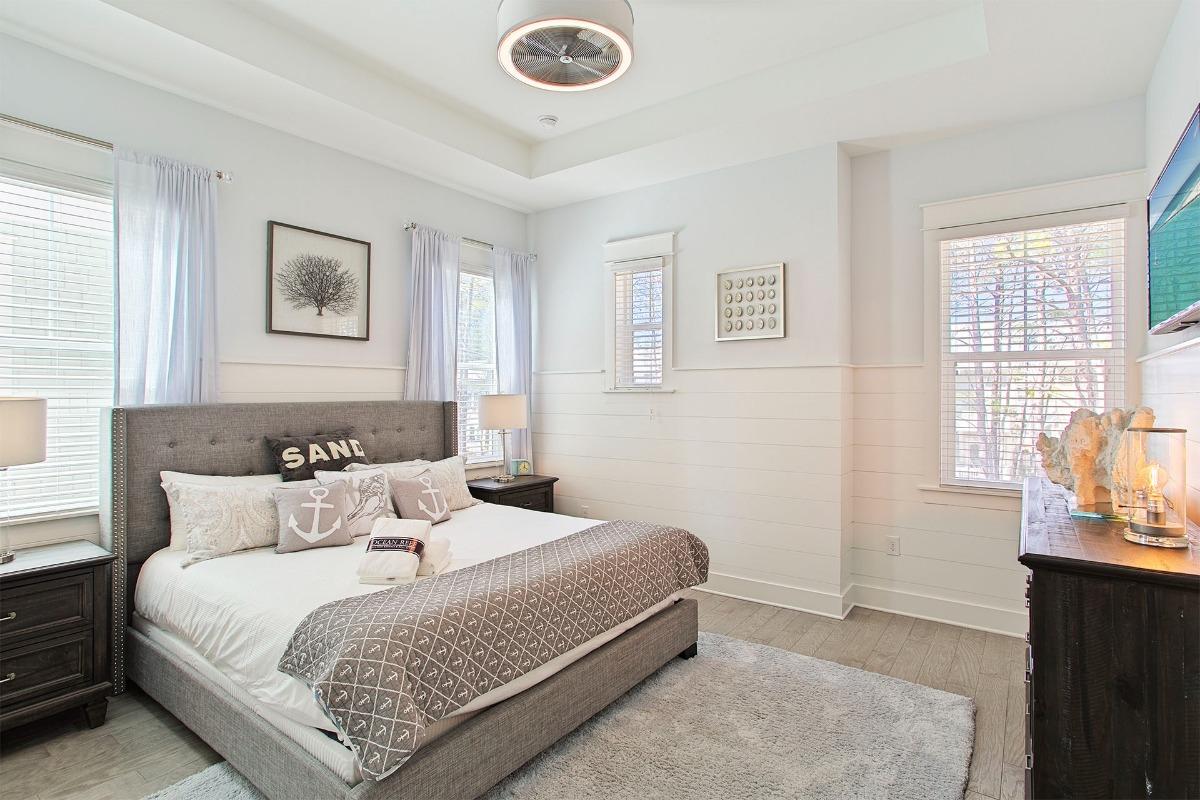 Taking a flight upstairs, the bedrooms are the very definition of comfort meets style. The primary suite whispers luxury, especially that rainfall shower - a true treat after a day in the sand. The two additional rooms, each with a distinct flair, promise serene nights and dreamy mornings.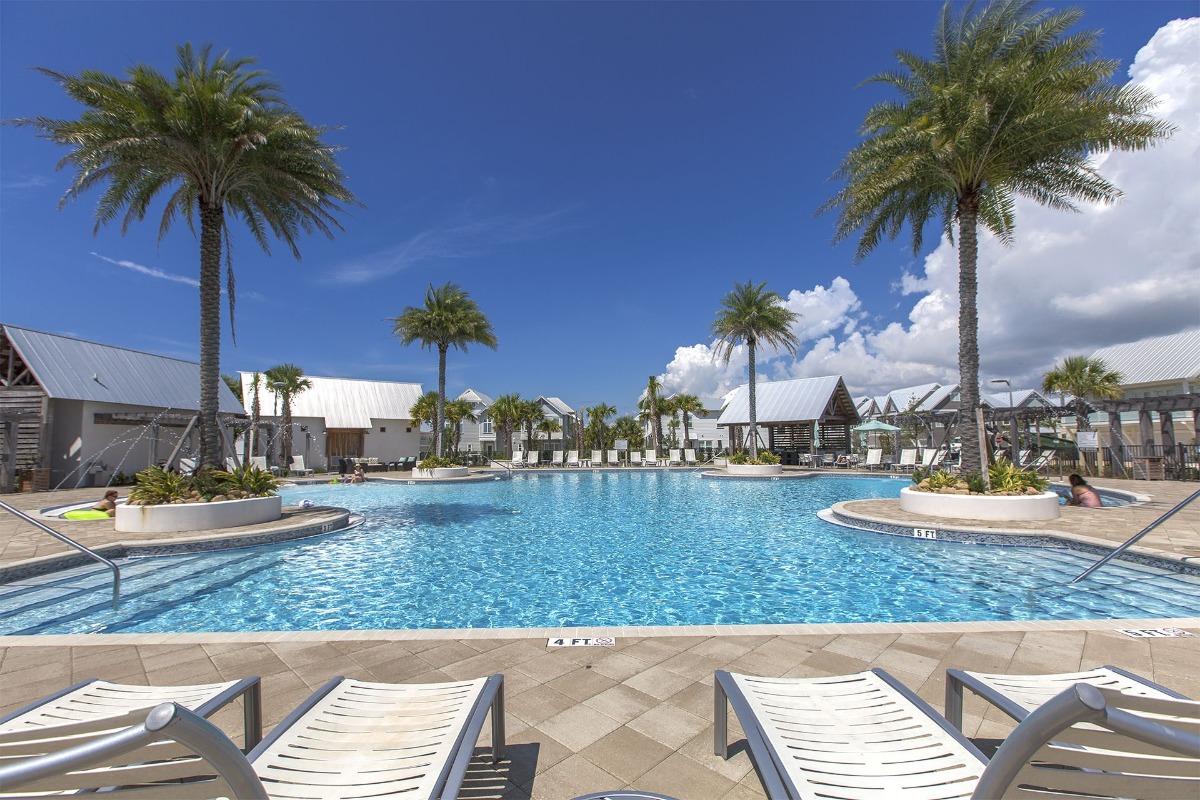 But wait, there's more! Latitude Adjustment isn't just about indoor elegance. The Prominence community is a hub of leisure. Imagine a day at the sparkling chevron-shaped pool, palm trees shading your lounging area, and maybe a barbecue session as the sun sets. Yup, it's all right here.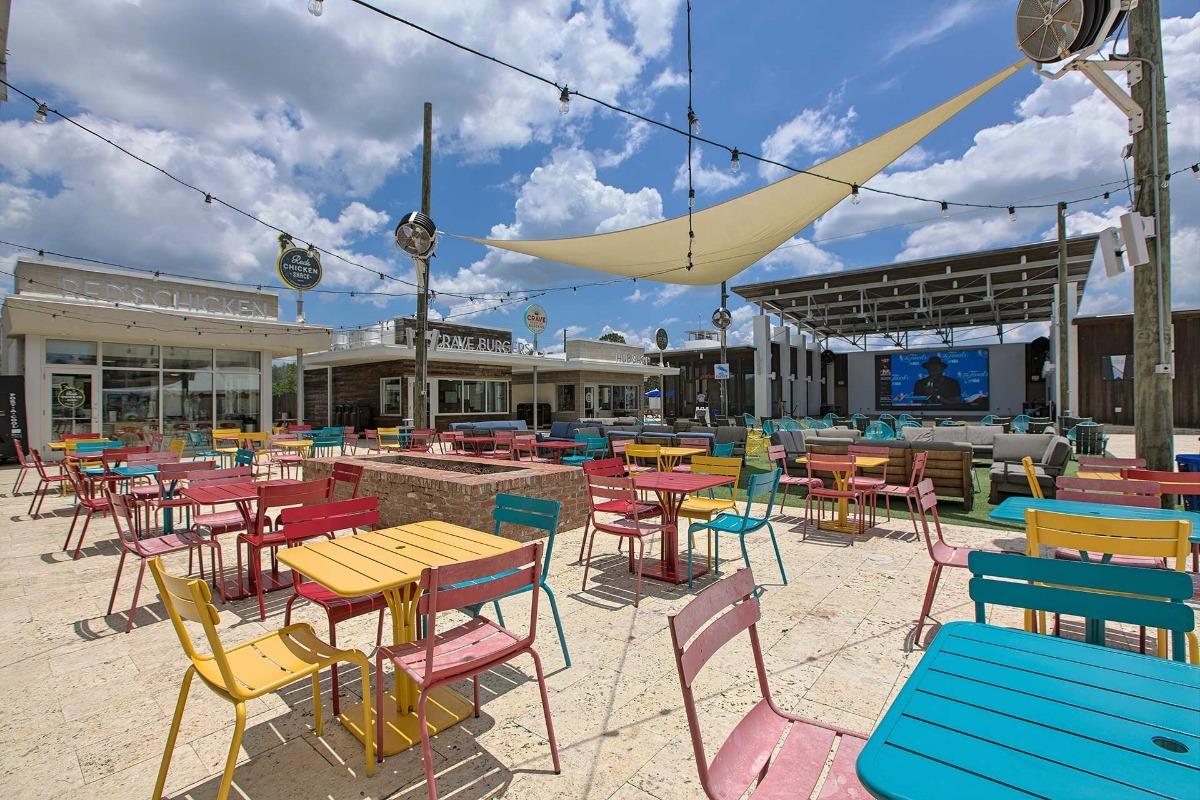 And for fellow foodies and music lovers, The Big Chill on 30A (just steps from this rental) is THE place to be. Live tunes, under-the-stars movie nights, and a plethora of drool-worthy dishes await.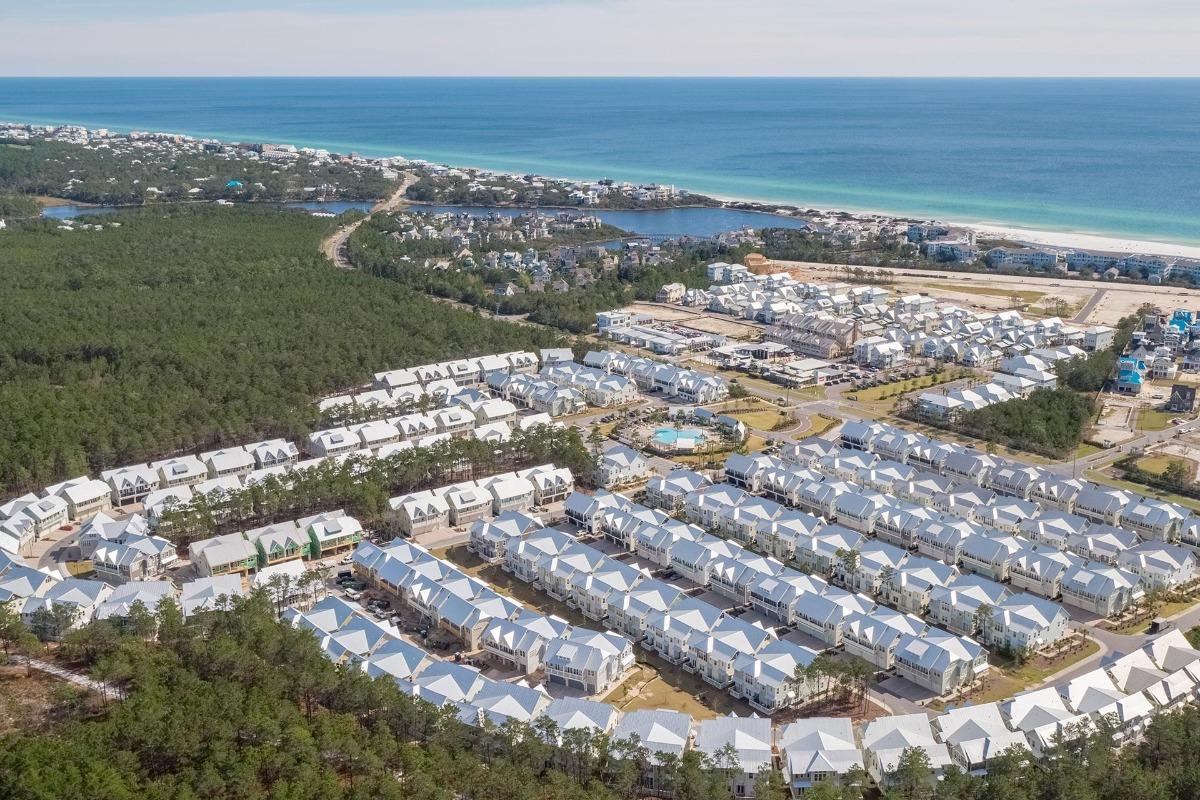 Need a bit of retail therapy or craving some local delicacies? A short jaunt takes you to the Dutch Colonial wonders of Rosemary Beach. Boutiques, galleries, alfresco concerts, and not to forget, the vibrant firework displays – it's like stepping into a coastal fairytale.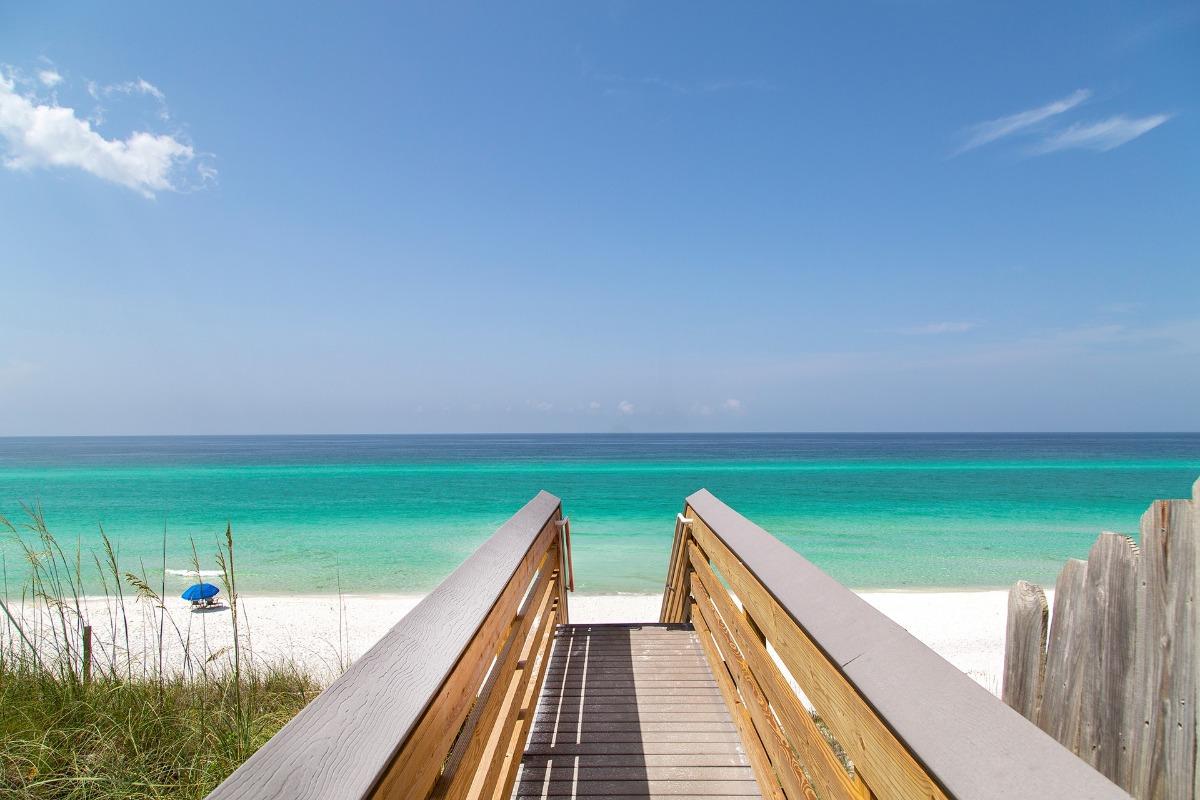 So, if your heart yearns for salt air, sandy toes, and a place that feels like a hug from the coastline itself, Latitude Adjustment is your call to the coast. Drop a pin on Scenic 30A and let the latitude adjust your attitude!