Organic on 30A
Have you ever noticed how a beach vacation can inspire healthy lifestyle habits? It's true! A coastal getaway offers a beautiful oasis for peaceful relaxation and recharging, which in turn encourages healthy living in so many ways. When at the beach, we feel motivated to spend more time outdoors, exercise, and even eat clean.
Fortunately, Scenic Highway 30A makes it easy for vacationers to keep up with this healthy beach lifestyle. You can spend time outside by lounging on the beach, biking through 30A's coastal towns, and exploring the state parks. Exercise doesn't have to be boring. Instead of hitting the gym, you can paddleboard on the dune lakes, go for a run in the sand, join a yoga session on the beach, and so much more. 30A is also home to plenty of restaurants and shops that allow you to eat organic.
Check out these organic spots on 30A, and be sure to drop by during your trip!
Restaurants
Prema Organic Café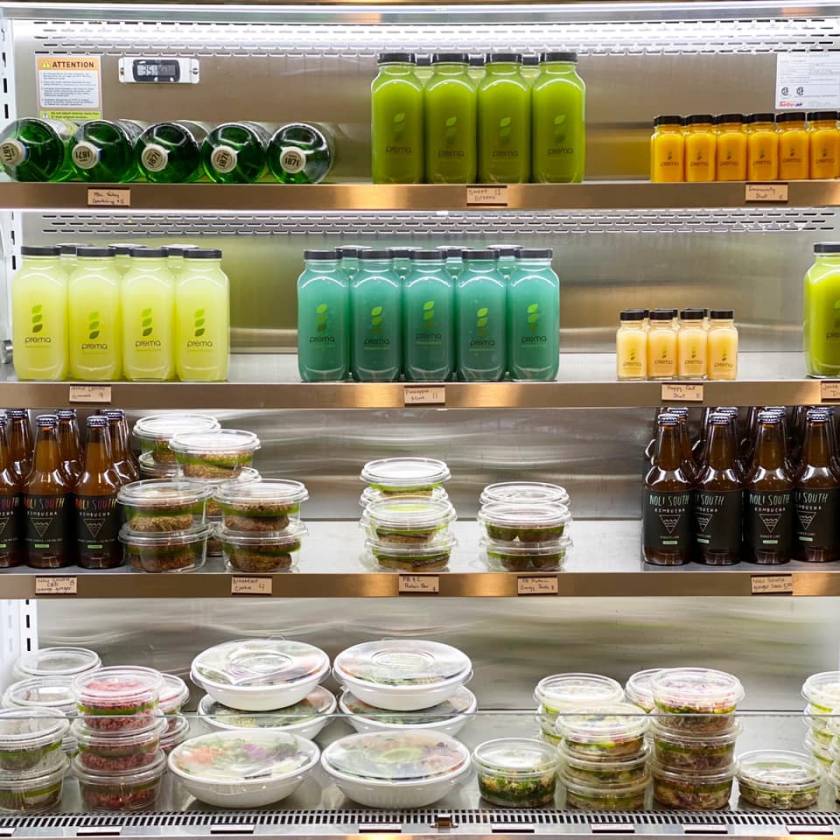 Located in Seagrove on 30A, Prema Organic Café is a cute dining establishment that serves fresh, wholesome foods and cold-pressed juices. After running a health studio for years, owners Kelli and Dr. Bart Precourt wanted a place to grab a convenient, healthy bite to eat. So, they opened Prema Café right next door to their studio! If you're looking for something fresh, organic, and gluten-free, this is the place for you. The menu features cold-pressed juices, smoothies, smoothie bowls, salads, noodle bowls, organic coffee, and baked goods made with all-natural ingredients. In a hurry? There are also grab-and-go options readily available.
Raw and Juicy

Raw and Juicy is an organic, plant-forward juice bar and café located in Alys Beach. It is open from 8 am - 5 pm daily, offering all-day breakfast, grab-and-go items, lunch, and handcrafted cocktails. The cold-pressed juices are a customer favorite. Breakfast features a variety of options, including avocado toast, sough dough French toast, and acai bowls. Other delicious items on the menu that you may want to try are the Eggs and Greens salad made with a citrus vinaigrette, Roasted Brussels and Ailoi, and the Raw and Juicy Burrito. Everything is made with fresh, natural ingredients that will make your tastebuds happy!
Café Thirty-A

Looking for a healthy and upscale dining experience? Café Thirty-A in Seagrove Beach offers an eclectic menu made from fresh, local, and organic ingredients. Here, you can find dishes made with crab, locally caught fish, duck, oysters, filet mignon, and much more. Pair your meal with fabulous wine, and you have the recipe for a perfect and healthy dining experience. The restaurant opens daily for dinner at 4:30, and reservations are required to reserve your spot.
George's at Alys Beach

George's at Alys Beach is a chic establishment with a coastal flair combining local, organic produce and fresh seafood. The building is set in a beach cottage, with a perfectly cozy and relaxing atmosphere. The restaurant's menu is split into two categories—Behave and Misbehave. If you want an organic dish, you'll need to check out the Behave side of the menu. The Misbehave features dishes like fried seafood baskets and po-boys. What a fun and easy way to pick your dish—and decide if you're going to "behave" or "misbehave" when it comes to your meal choice!
Shopping
For the Health of It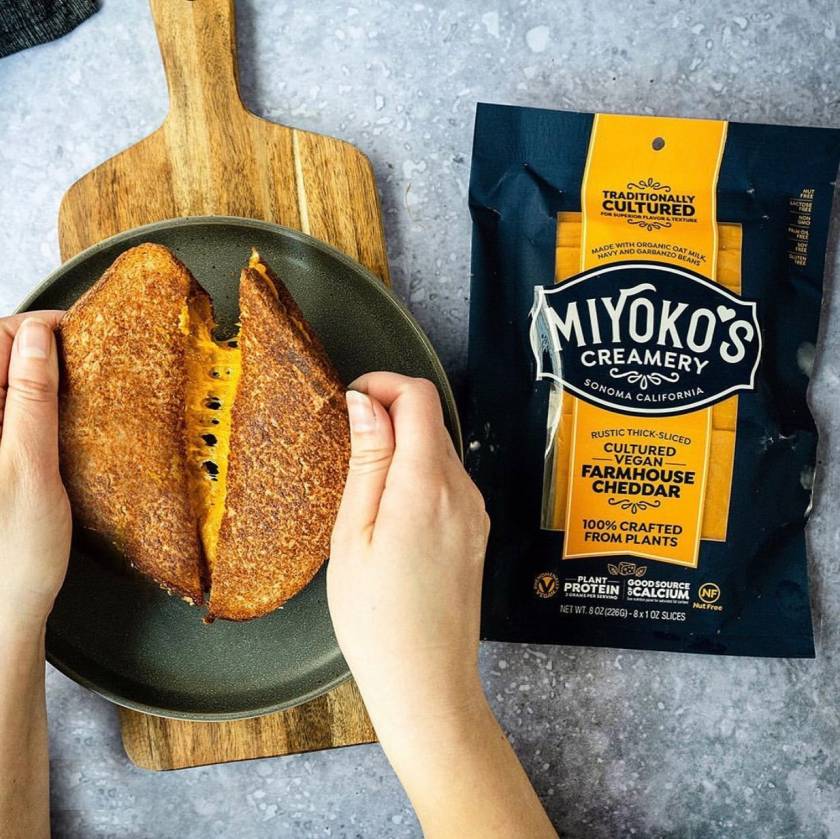 For the Health of It is an organic and health food store located in 30A's Blue Mountain Beach. This shop is an all-in-one-stop for everything wellness. You can buy fresh and organic groceries to make your own delicious meals at your beach rental. If you're in a hurry, you can grab a ready-to-eat snack, fresh juice, or a smoothie. For the Health of It even offers massage therapy to help with your own self-care!
Farmers Markets

Farmers markets are a great way to shop organic, and 30A has two great farmers markets. The Seaside Farmers Market runs on Saturdays from 9 am to 1 pm at the Seaside Amphitheater. The 30A Farmers Market in Rosemary Beach is open year-round from 9 am to 1 pm on Sundays. Both markets offer local, high-quality goods, including organic produce, grass-fed beef, fresh eggs, honey and beeswax, homemade bread, and so much more. If you're visiting during the weekend, be sure to stop by!
Whether you're already living a pretty healthy lifestyle or you're just getting started, you don't have to worry about a beach vacation knocking you off track. In help, a visit to 30A can help keep you motivated to be healthy, exercise, eat clean, and become the happiest you! Once you've booked your beach trip and get settled into your South Walton vacation rental, be sure to visit these organic spots on 30A.