At the cultural and coastal confluence of Grayton Beach, where quirky charm and casual elegance collide, you'll find Grayton Place. This idyllic beachy complex of townhouse-style bungalows sits just a stone's throw from the iconic Red Bar and less than a block from the glistening shores of the Gulf. Nestled among towering palms and rustic scenery, Grayton Place is not merely a place to stay; it's a sublime retreat that captures the soul of this unique beach community.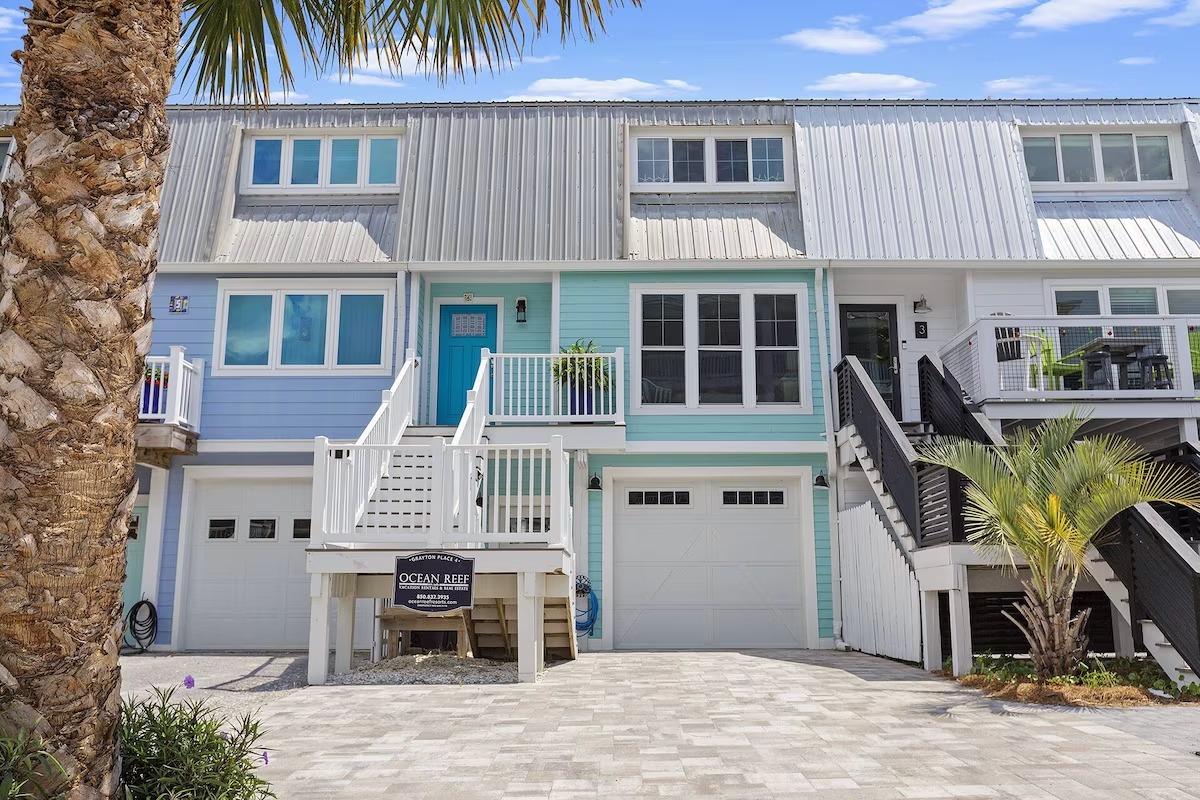 Feel the sun on your face and the sand between your toes at Grayton Place 4, a delightful two-bedroom vacation rental situated right on the vibrant main avenue of Grayton Beach. A picturesque staircase ushers you to the townhome's inviting front door. Step inside, and you're instantly transported to a world of laid-back coastal splendor.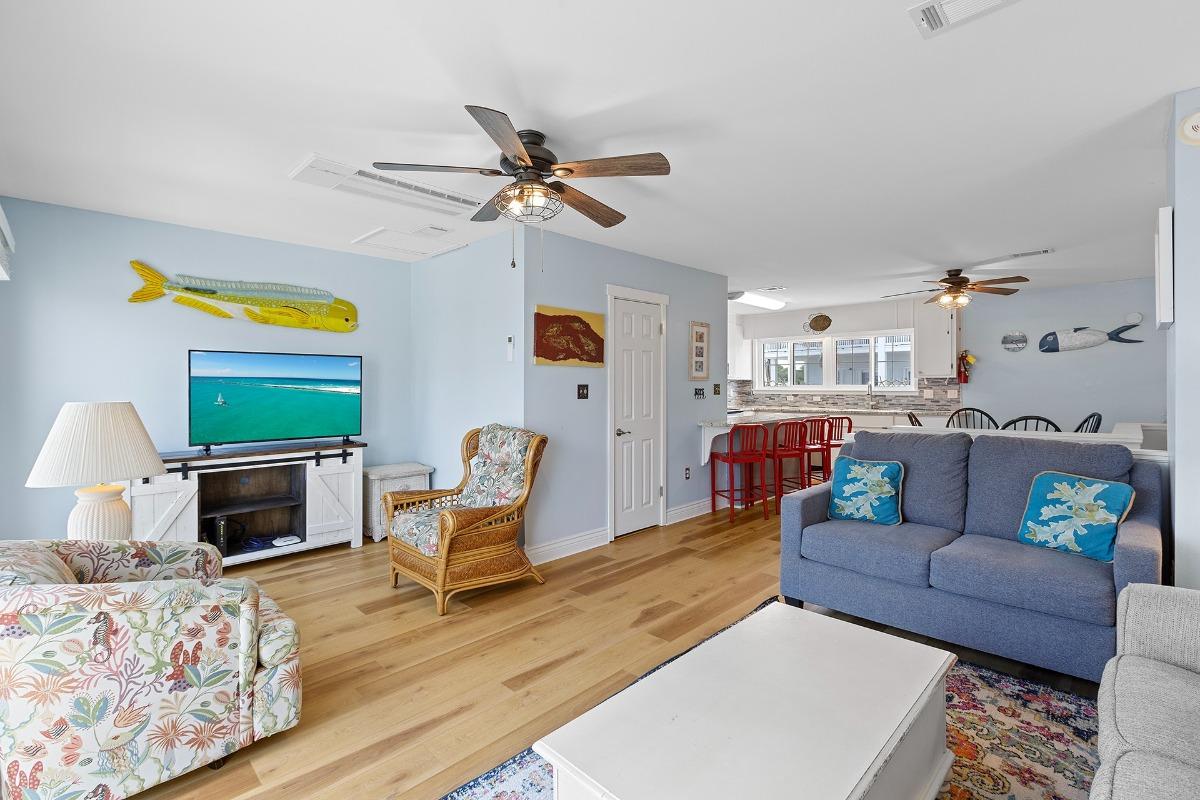 Indoors, a plush gray couch and nautical accents bring together the living and dining spaces in a harmonious flow. Your very own sun deck invites al fresco meals and endless sunsets. The second-floor bedrooms are wrapped in comfort and style, with the primary bedroom offering a plush king-sized bed and direct access to a colorful back porch.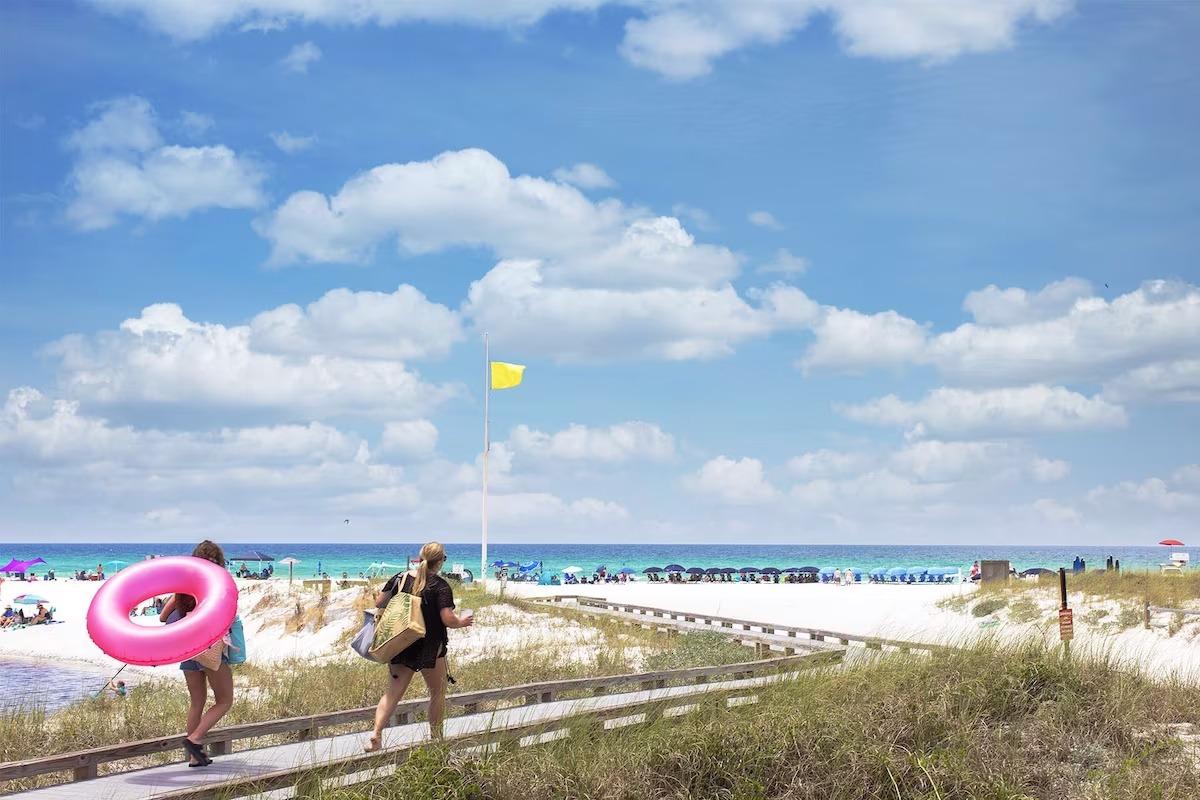 Want to mingle with the locals? Grayton Beach State Park, heralded by Forbes Magazine as one of America's most beautiful beaches, is just minutes away. Or perhaps paddle-boarding across the unique coastal dune lake of Western Lake catches your fancy? From tapas at nearby Chiringo to celebrity-spotting at the Red Bar, Grayton Place 4 situates you at the center of it all.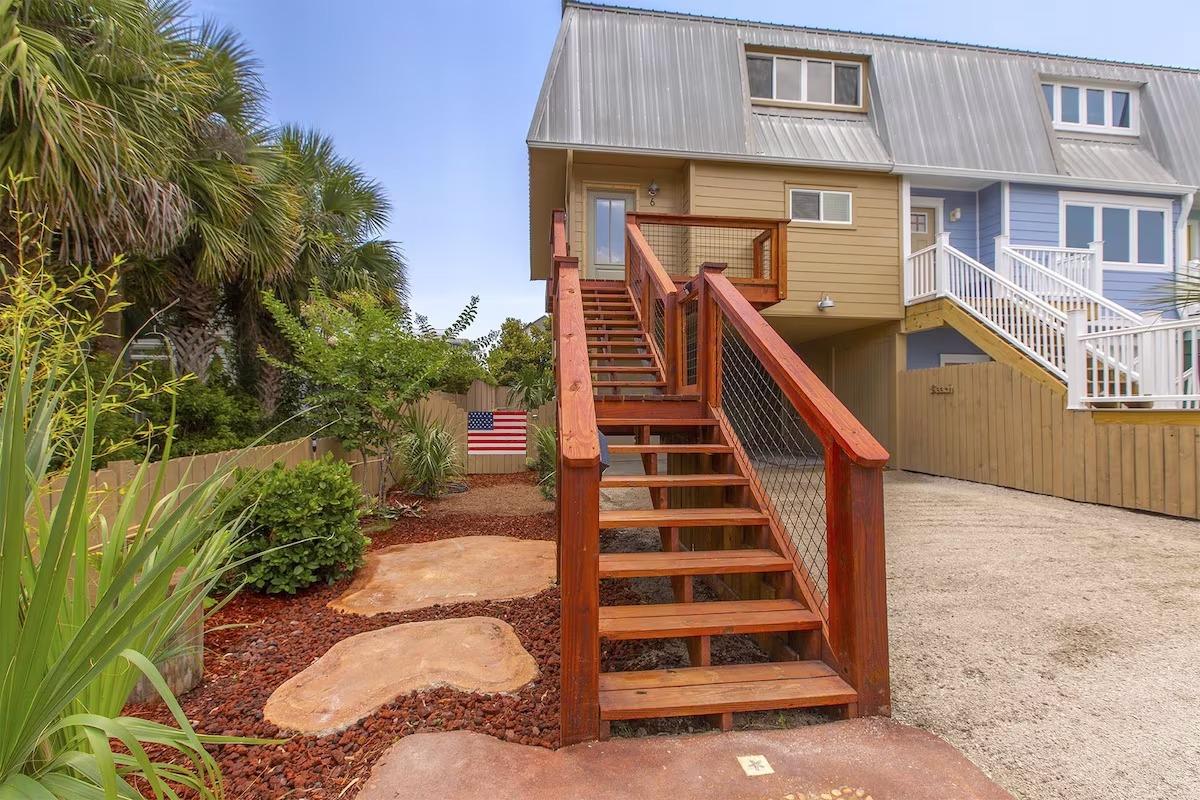 Step into tranquility at Grayton Place 6, also known as Grayton Sedation, where bohemian chic and beachside luxury finds common ground. This freshly revamped rental townhome is a sanctuary of three distinct levels offering space, comfort, and coastal elegance for up to six discerning guests.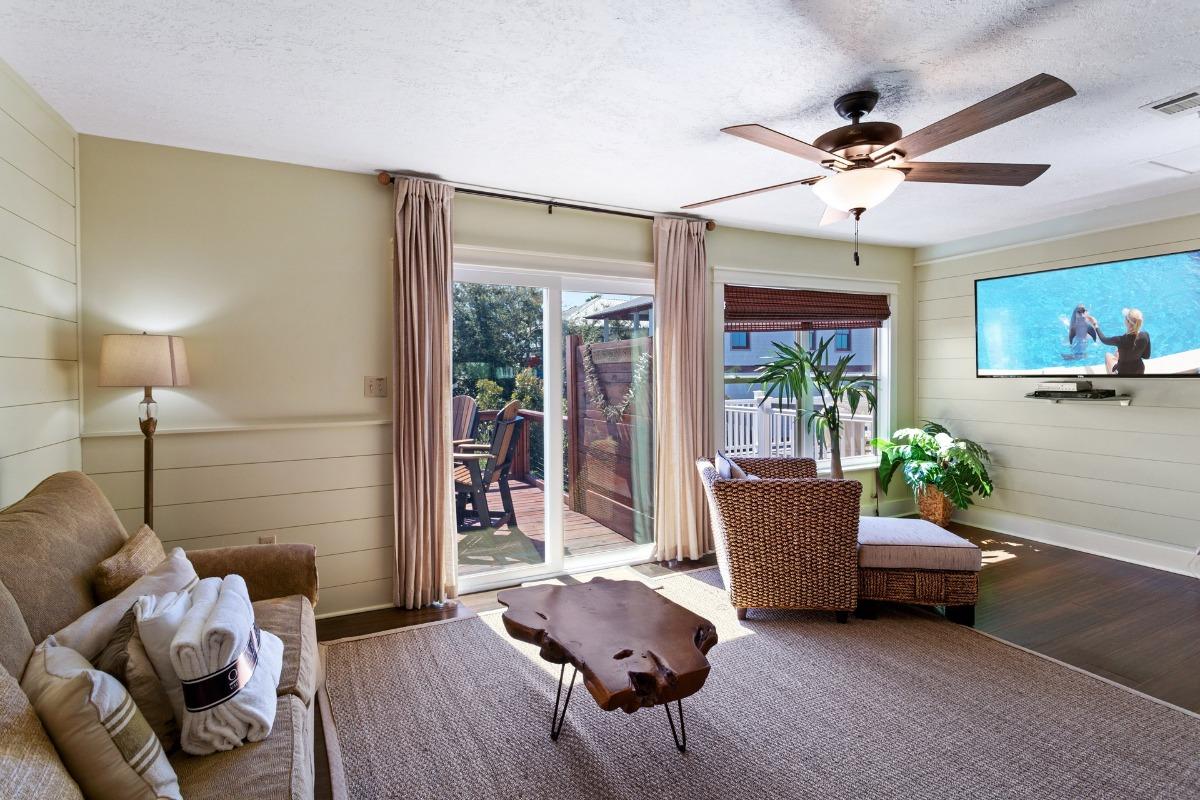 The open-concept floor plan features a cozy living area and a state-of-the-art eat-in kitchen that opens onto an expansive rooftop deck. Here, panoramic Gulf views serve as the backdrop to an alfresco dining table and comfy outdoor seating. The primary bedroom offers a serene escape, complete with a king-sized bed, a wall-mounted TV, and access to a cozy deck. This exquisite property even extends its luxury to the landscaped patio courtyard below, where a casual seating ensemble and charcoal grill await your leisurely gatherings. Ring toss, anyone?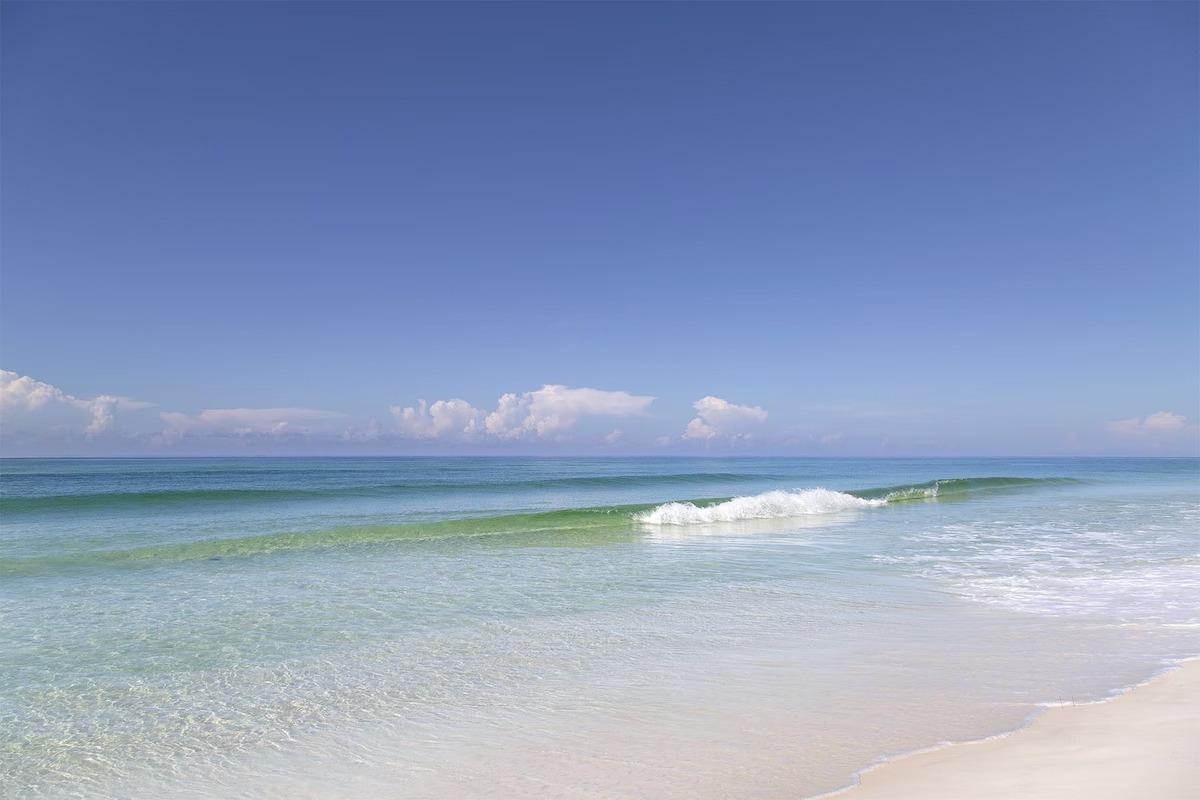 And when you're ready to explore, Grayton Beach and its surroundings offer plenty to see and do. Whether you wish to shop for creative treasures at the Zoo Gallery, dine on fish tacos at Chiringo, or explore the natural landscapes of Grayton Beach State Park, Grayton Place 6 places you at the heart of this coastal paradise.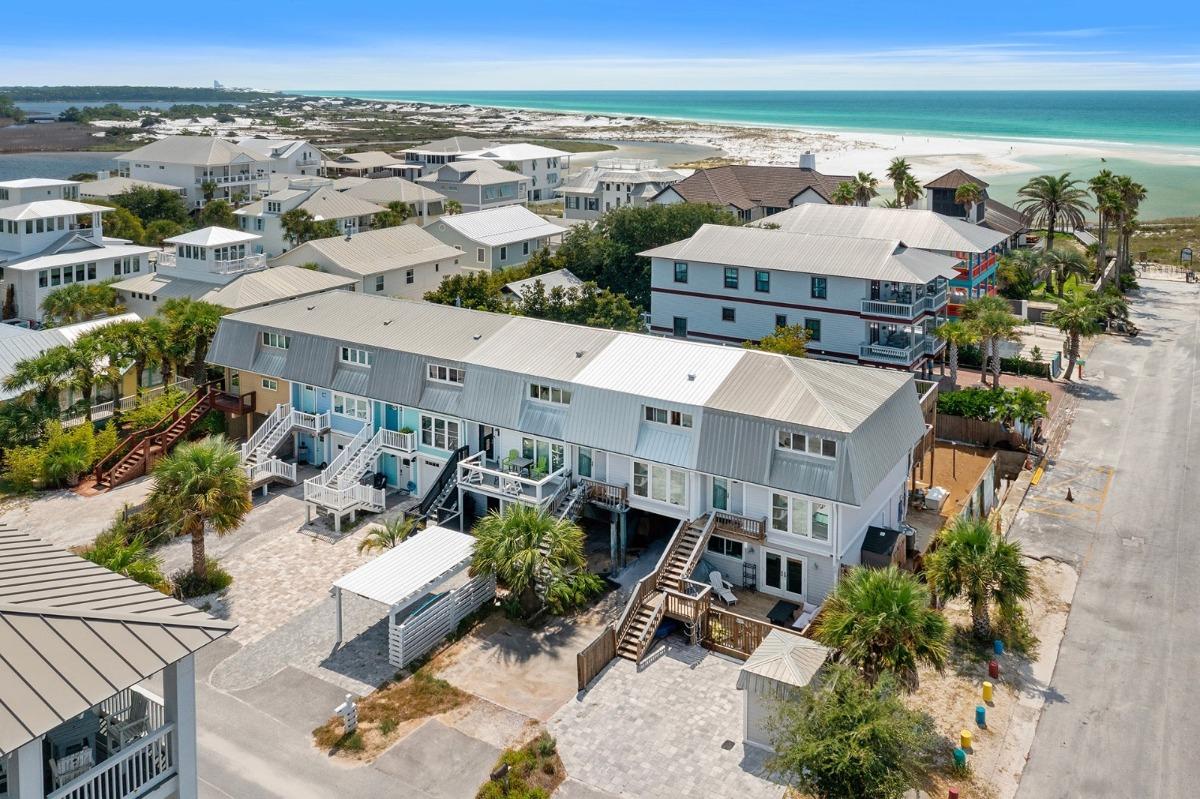 Come discover the essence of beach living at Grayton Place. Each twist in the staircase, every painting on the wall, and the melody of sea breezes whistling through the palms narrate the story of this unique and cherished coastal community. Your gateway to the inviting world of Grayton Beach awaits with Rivard by Ocean Reef Vacation Rentals. Welcome home!