Happy Independence Day, and a very Happy 247th Birthday to America! If you aren't already aware, our corner of Northwest Florida is a juicy little pocket of Americana. Teaming with classic beach towns and 26 miles of white-sand beaches, South Walton is a festive, fireworks-fueled, fabulous place to spend July 4th! And as every Yankee-Doodle-Dandy will tell you, there is nothing better than starting your patriotic day off at a hometown Fourth-of-July Parade!
The first Independence Day Parade took place in Bristol, Rhode Island, in 1785, a mere 100 years before the town of Grayton Beach established itself. We take our summer holidays seriously here at Rivard by Ocean Reef Vacation Rentals. This year's parade promises to be a festival of fun. Whether you plan to march, hug the curb, or sit on your porch, sipping beach breezes, Grayton Beach is THE place to be! We put the "CLASSIC" in Classic American Beach Town.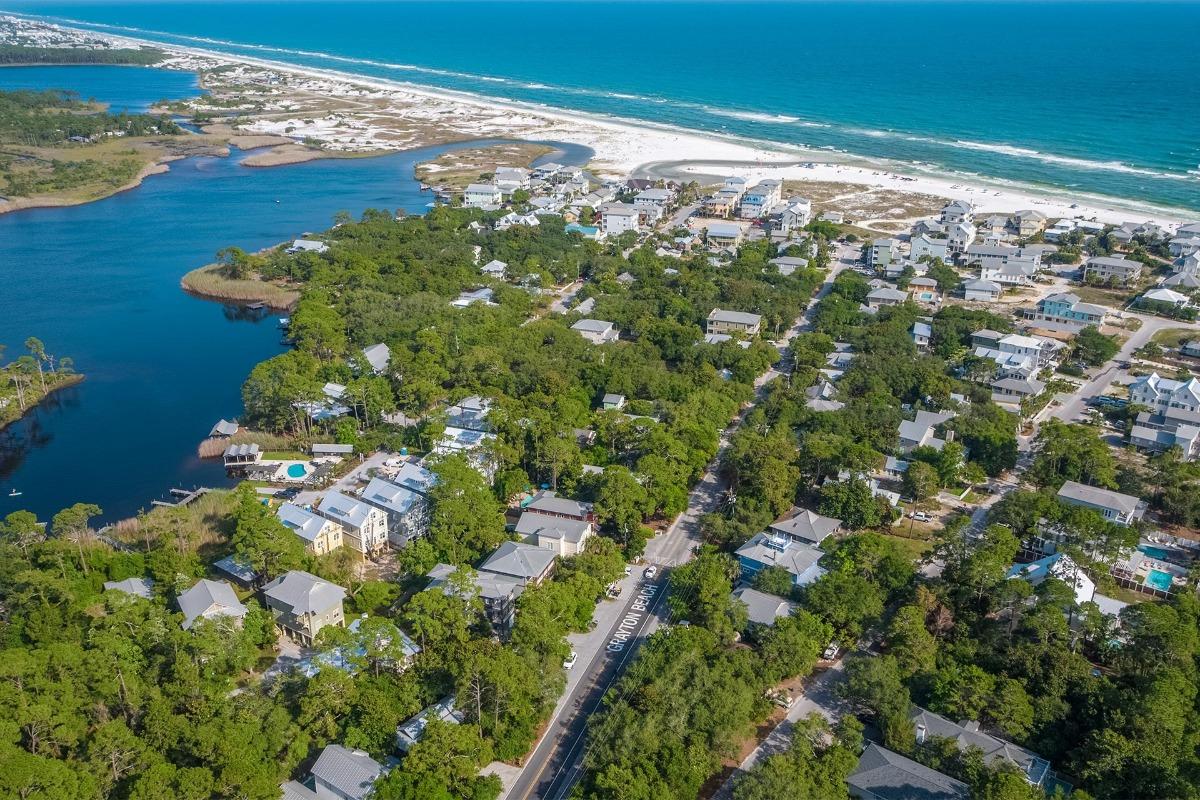 A walk through Grayton Beach is a pleasure any day of the year. The architecture ranges from quaint, historically significant, forested log cabins to the less than modest 6,000 SQ FT, four-bedroom beachfront bungalows. Walk down the porch-lined streets, and the town becomes a time machine, taking you back to a simpler time. People stop by just to say hello, sport-utility vehicles drive a little slower, and the collective heart rate instantly drops.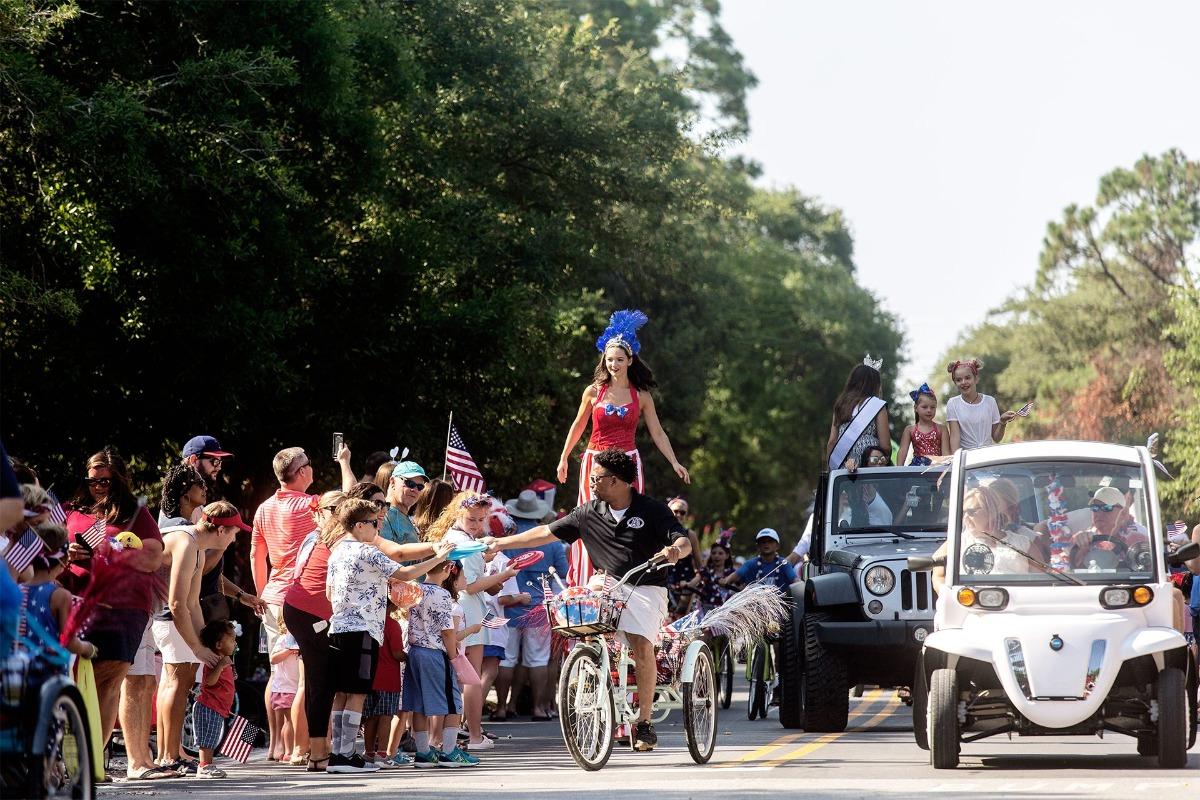 Independence Day brightens up the town of Grayton Beach like no other holiday. Houses are decorated with red, white, and blue ribbons, Old Glory waves around every corner, and a patriotic feeling is in the air. The parade is a very exciting time for those marching and watching. It's a time to meet the neighbors you might have missed just around the corner and see all the familiar faces you know and love. The parade lines up at 8:00 AM sharp, and at 8:30 AM it starts at our office on 15 Pine Street and finishes there as well. As the adage goes, we LOVE a parade. Stop by our office and grab a cold beverage or try to catch some cherry throws from the comfort of your lawn chair, as our merry band of marchers will be unloading tons of goodies to any and all parade goers. It will feel like Christmas in July!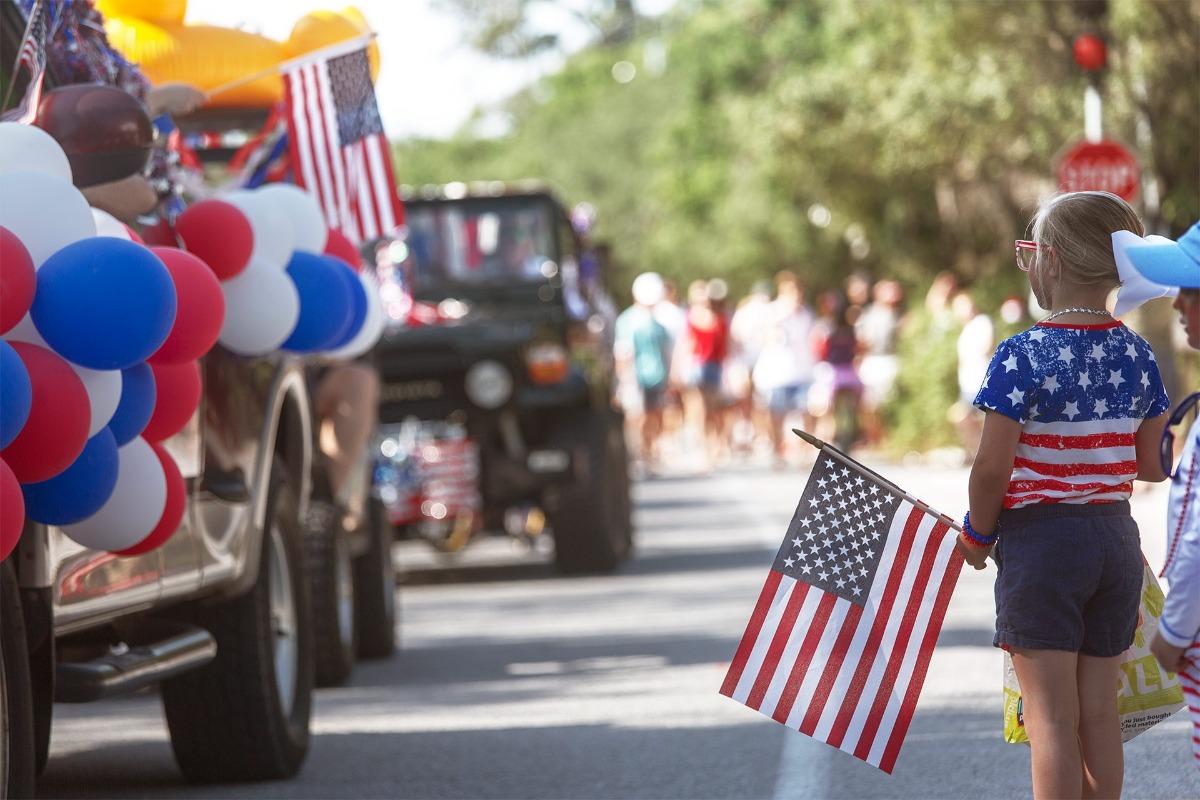 We cherish our special place in the Grayton Beach community. We live to serve. Whether you are a guest in one of our beachy vacation rentals or an owner on our property management program, we are here for you, whatever your needs may be. If you love visiting the beach as much as we love living here, maybe it's time to consider owning your own place here. We can help with that, too. Talk to our real estate team. Until then, we'll see you biking on the back streets, eating oysters at Red Bar, drinking a "Billy Ocean" at Chiringo, shopping at the Zoo Gallery, or just sitting in the sand with your toes in the water.
Be Grayt! We'll see you in the parade!