Hey, 30A beach lovers, sun chasers, and wanderlust-filled travelers! Ever fantasized about the perfect, stress-free beach day in the Eastern Lake area of Seagrove Beach? If parking woes clouded those dreams, we've got a sizzling update that's about to make your seaside plans shimmer.
Walton County, famed for its alluring shores, has just upped its beach game. Introducing the gleaming, brand new Eastern Lake Municipal Parking Facility – a testament to beachside convenience. Strategically positioned at the heart of Eastern Lake in Seagrove Beach, this facility isn't just another parking lot. It's a ticket to paradise. Whether you're a local or a traveler zipping around in a golf cart, cruising in a low-speed vehicle, or navigating the family SUV, there's a tailor-made spot beckoning you.
Here's the scoop on this fab new facility:
- 16 spots for your cars: Pack in those beach toys, coolers, and surfboards, and dive into adventure!
- 18 low-speed vehicle spaces: Golf cart enthusiasts, your beach chariots have found their palace!
- A sizzling bike plaza: Cyclists, your two-wheelers have been crowned with a VIP spot. Ride in style!
Now, diving a tad deeper, Brian Kellenberger, Walton County's Director of Beach Operations, candidly commented on a long-standing concern: "Walton County has an issue with what I call half-hazard parking, where people resort to parking on the sides of roads, in people's front yards, basically anywhere they can fit a car. This innovative parking facility is our answer to effectively manage and guide the people heading to this access."
And while Eastern Lake leads the way with this cozy retreat for vehicles, it's merely setting the stage. Get set for a parking extravaganza as Walton County is also crafting expansive lots in Grayton Beach, Miramar Beach, and Blue Mountain Beach.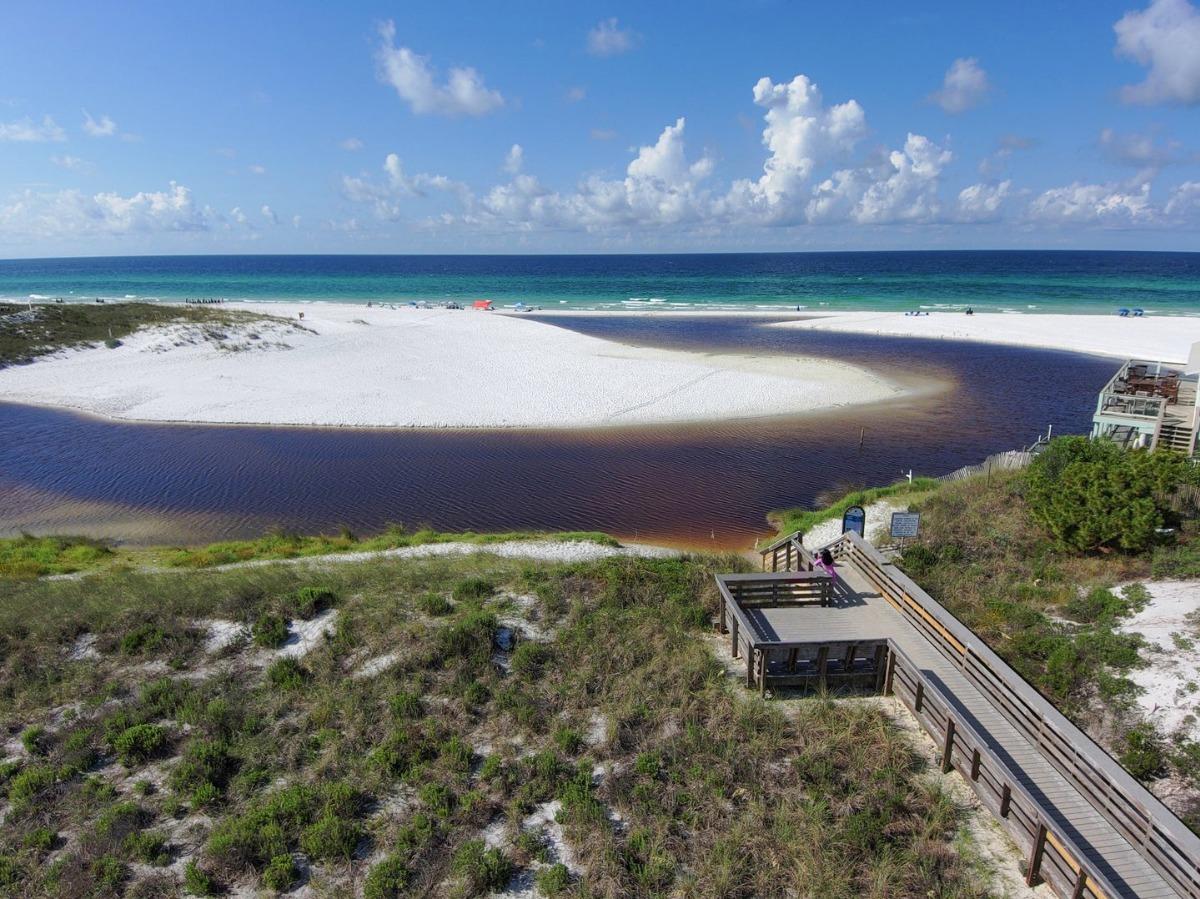 Now, a quick tidbit for those staying with Rivard by Ocean Reef Vacation Rentals. We know you love your exclusive 30A vacation rentals with direct beach access, but every now and then, a little exploration is the spice of life! So, when the mood strikes to wander a bit and explore new sandy territories, remember Eastern Lake's got your back (and your parking).
So to all you beachcombers, as you etch your beach escapades on your bucket list, bear in mind Eastern Lake's pledge to make your journey as carefree as a seaside breeze. Dive into the waters, and let those parking troubles drift away.
Keep the tides rolling and savor every grain of sand beneath your feet!