Gulf-Front 30A Restaurants
Fresh seafood at local restaurants is one of the best parts of a beach vacation. And it's even better when that restaurant sits right on the edge of the coast. Seriously, who doesn't daydream about dining on fresh seafood and sipping a refreshing cocktail all while watching the perfect blue waves kiss a shore of sugar sand? If this doesn't sound like perfection, we don't know what is!
There are a variety of amazing restaurants to choose from when planning a vacation to Scenic 30A. Many of them boast fresh seafood, dishes made from local ingredients, and other amazing options, but not all of them overlook the Gulf. So, if you're looking for the waterfront experience, be sure to check out these three Gulf-front 30A restaurants!
Vue on 30A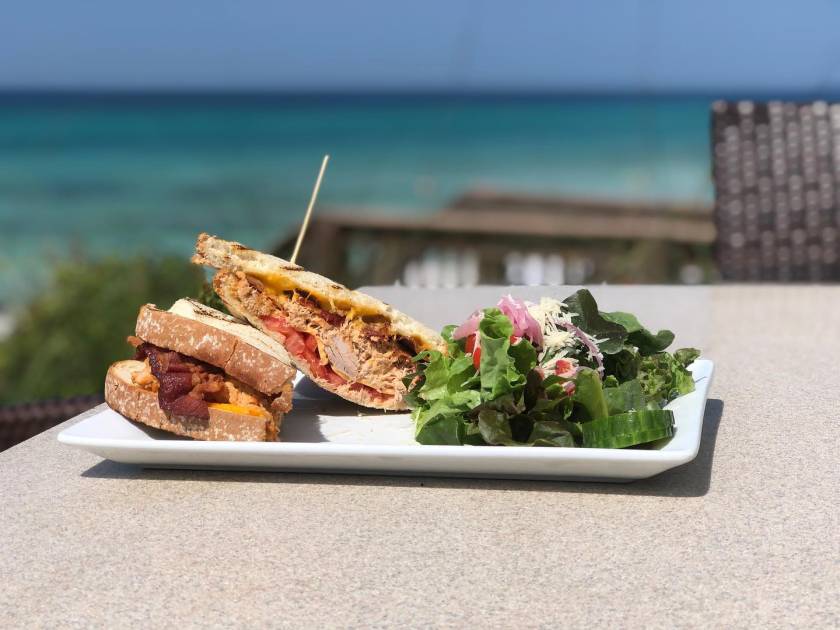 Looking for fine dining with a view? The Vue on 30A is exactly that! The Vue features panoramic views of the crystalline coast and offers fantastic food, drinks, and service. The Vue on 30A was voted "Best Fine Dining" by South Walton voters, and it was also voted as "The Best Place to Watch a Sunset" by Destin Magazine readers. The establishment's executive Chef Isley Whyte is originally from Jamaica. He brings his incredible culinary skills to South Walton, sharing different techniques, spices, and flavors with our guests. Some popular menu items include blackened grouper, seared ahi tuna, and pork tomahawk. Enjoy these mouthwatering selections and more on the open-air deck that overlooks the shimmering gulf waves. If you are there for dinner, be sure to stay and toast to a magnificent beach sunset!
Fish Out of Water (FOOW)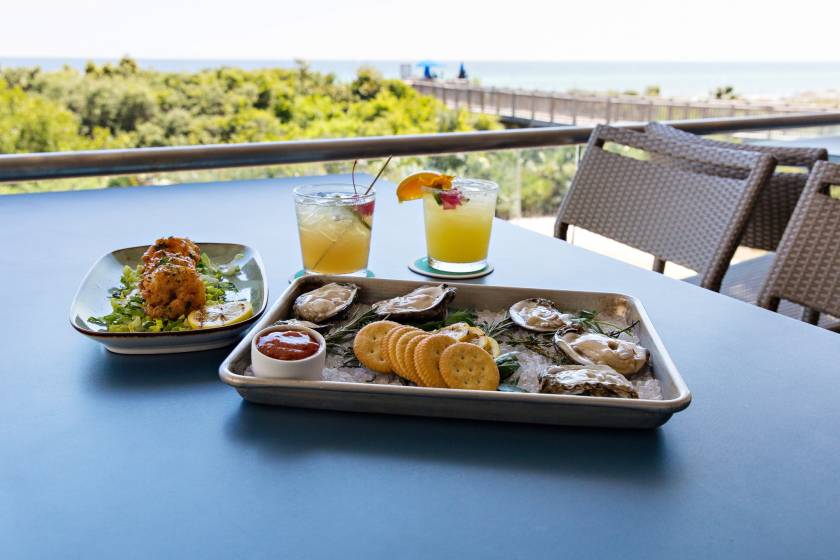 Fish Out of Water is a Gulf-front dining establishment located in WaterColor on 30A. The restaurant is known for its high-quality service, delicious cuisine, and phenomenal beach views. It radiates a casual, family-friendly, and unpretentious vibe—exactly the kind of laidback experience you want while on a beach vacation. In keeping with its relaxed atmosphere, guests are encouraged to stay in beach vacation mode, meaning resort-casual attire is welcomed! FOOW serves breakfast, lunch, and dinner made with only the highest quality ingredients, so there is something on the menu for everyone. Favorites include the Gulf Fish Sandwich, FOOW Burger, and Louisiana Gulf Shrimp. There is also the FOOW bar, which boasts an expansive selection of tequilas, rums, craft beers, and wine.
Bud & Alley's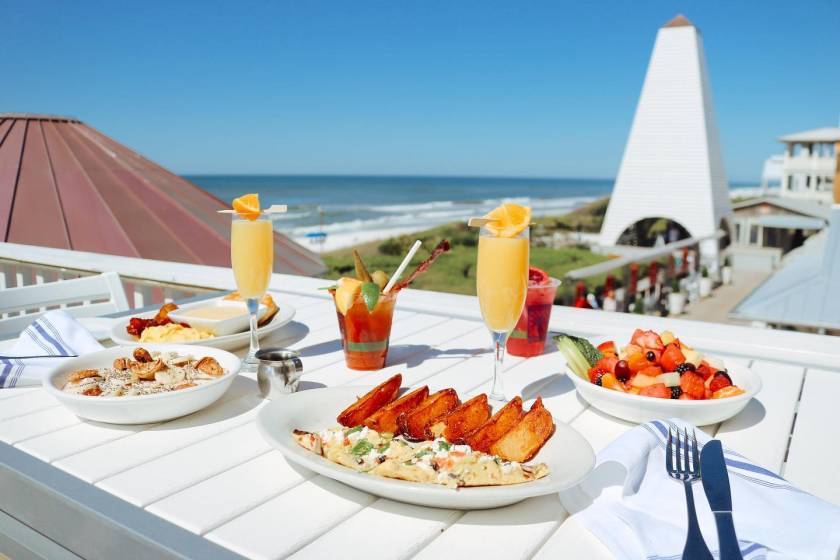 If you're vacationing on 30A, don't leave without stopping at Bud & Alley's in Seaside. Bud & Alley's is a local and vacationer favorite whose mantra is "good food, good people, good times." And this is exactly what it delivers! Originally founded in 1987, this fun and laidback establishment has been a 30A staple ever since. The restaurant features a popular menu with Southern coastal classics made with fresh, Gulf Coast ingredients. Some tasty dishes found on the menu include Bud & Alley's Crab Cakes, Grilled Gulf Fish of the Day, Roasted Skuna Bay Salmon, Seared Diver Scallops, and much more. Enjoy your dinner and a refreshing drink in the spacious indoor dining area or the outdoor roof terrace overlooking the beach. As you eat your meal with your fellow vacationers, you can also experience the time-honored tradition of ringing the 1888 cast-iron bell that celebrates the daily sunset. It's a Seaside favorite!
Ready to add "dining at a Gulf-front restaurant" to your 30A vacation itinerary? We thought so! Once you book your vacation with us and make your way to the beach for your vacation, be sure to stop by one (or all) of these beloved beachfront restaurants!