Grayton Beach Furniture Stores
Besides enjoying a wonderful vacation with friends and family at the beach, dining out, and enjoying live music at a rollicking bar, many of our guests love to shop! This is especially true if it happens to be raining out or at the height of a very hot summer afternoon. If you are staying at one of our fine vacation rentals near Grayton Beach or day-tripping down Scenic 30A, you will enjoy a visit to one of these two stores that are located there. You may be shopping for a great gift, something special for yourself, a precious souvenir, home décor, or some home furniture ideas. If so, you will want to visit these two favorite local home interior shopping destinations in Grayton Beach.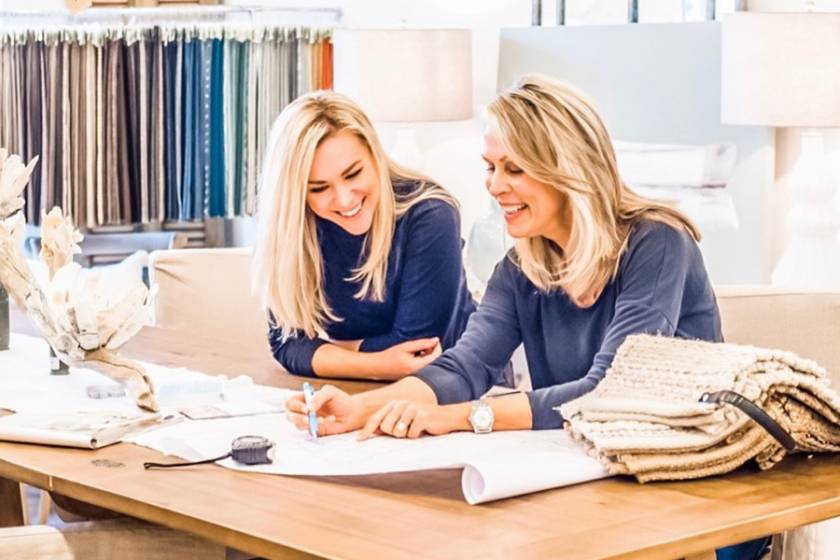 Beau Interiors established its bright, lovely store at Grayton Corners eleven years ago. It is a highly popular shopping destination. Grayton Corners is at the junction of Scenic 30A and County Road 283, which is the entrance into the charming coastal village of Grayton Beach. Beau Interiors is graciously hosted as a family business by the mother/daughter team of Margie Perry and Kristen Foley. This family duo imparts a lot of light and love in all they do. It is evidenced by the beautiful surroundings in their store, the offerings made available, and their kind, hospitable service. This curated shop features coastal-styled décor with soft plush styles and delicate, subtle coloring. It features beach-inspired furnishings, a wide variety of decorative art, vases, sculptures, inspirational wall hangings, place settings, original art, lap blankets, devotional journals, note cards, scented soaps, lotions, and even some coastal jewelry. Beau Interiors features a professional interior design team that offers friendly services for varying budgets and needs. They can happily help you find certain stylish pieces of furniture, provide ideas for accouterments and create inspired designs for a room or an entire home. This magical place is open Monday thru Saturday from 9 am till 5 pm. Visit their website at beauhomeinteriors.com or give them a call at 850-534-0700.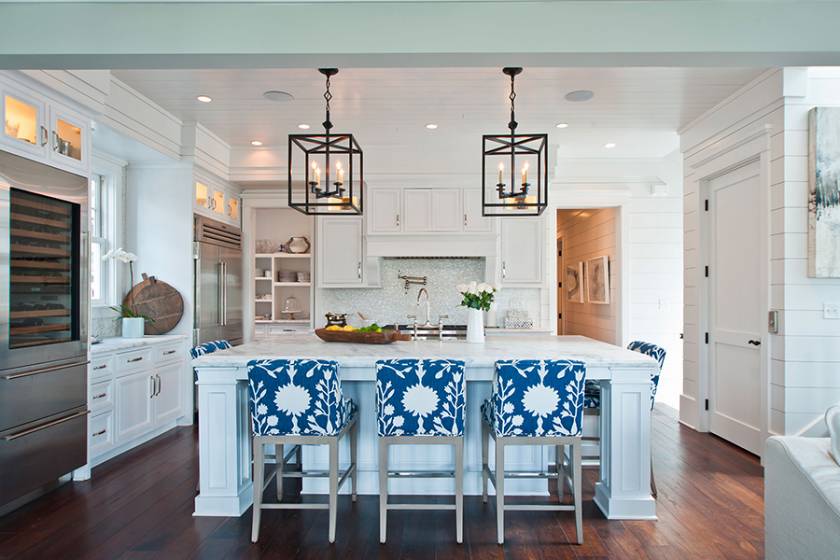 Summer House Lifestyle is located at the Uptown Grayton Shoppes right off Scenic 30A on the gulf side just east of County Road 283. They describe themselves as a "Lifestyle Boutique." The title suits this store very well! This shop serves as an interior home center with many designer items. They include interior and outdoor furnishings, rugs, fabrics, wall coverings, light fixtures, bedding materials, patterned pillows, blankets, spreads, and curtains. The shop also includes elegant glassware, china, place settings, gourmet kitchenware, colorful original art, mirrors, marine life sculptures, and sparkling crystal objects de art. They have connections with: Alicia Adams Alpaca; Bungalow; Cisco Brothers; Currey and Company; Bella Notte; Dash and Albert; Eloquence; Honey + Hank; John-Richard; John Robshaw Textiles; Kevin O'Brian Studio; Lillian August; Lee; Made Goods; Matouk; Modern History; MossHome; Peacock Alley; Regina Andrew; Visual Comfort and Company, and World's Away. The Melissa Skowlund Interior Designs Team is next door from Summer House Interiors. It includes a "Design Bar" to help you with room layouts along with professional consultations on color coordination, drapes, pillows, fashionable design accessories, kitchens, baths, renovations, and complete house projects. Summer House Lifestyles can be explored online at summerhouselifestyle.com or reached at 850-231-0133. Melissa Skowlund Interiors can also be reached at melissaskowlundinteriors.com.
Next time you're vacationing along Scenic 30A, be sure to visit the old historic Grayton Beach village center and check out these two shopping destinations. You'll be glad you did!