Gluten-Free on 30A
Dining out on vacation is all part of the vacation experience. However, when you have dietary restrictions, it can sometimes be difficult to find places that serve food that meets your needs. Fortunately, eating gluten-free has become more popular these days, and it's getting easier to find gluten-free dining options. Whether you eat gluten-free by choice or for medical reasons, there are plenty of options for you while enjoying a 30A vacation!
Check out these gluten-free locations on 30A, where you can find gluten-free dishes, from breakfast to dinner!
Blue Mountain Bakery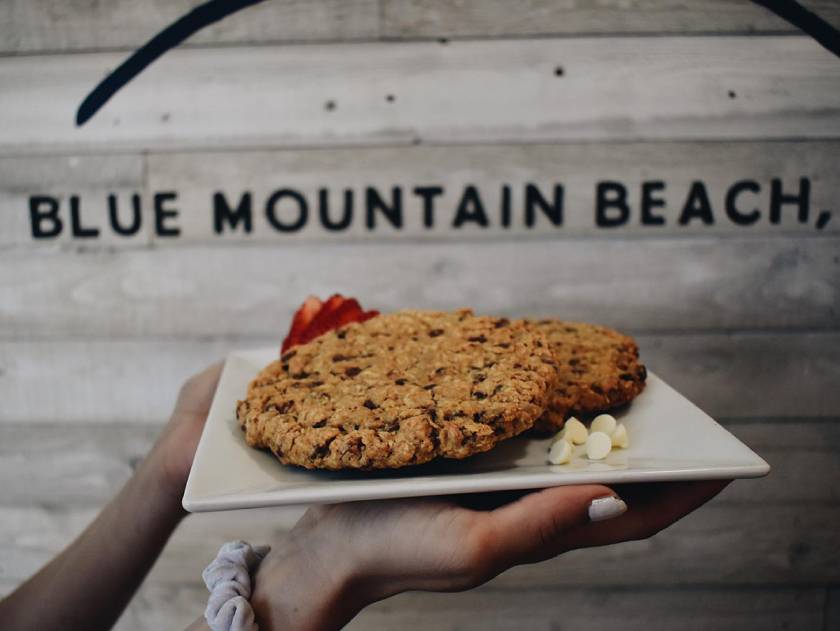 Located in Blue Mountain Beach, Blue Mountain Bakery has its own gluten-free menu. This includes gluten-free and vegan muffins, cookies, puddles, brownies, and cinnamon crumb cake. Perfect for a light breakfast on your way to the sugary beach!
The Donut Hole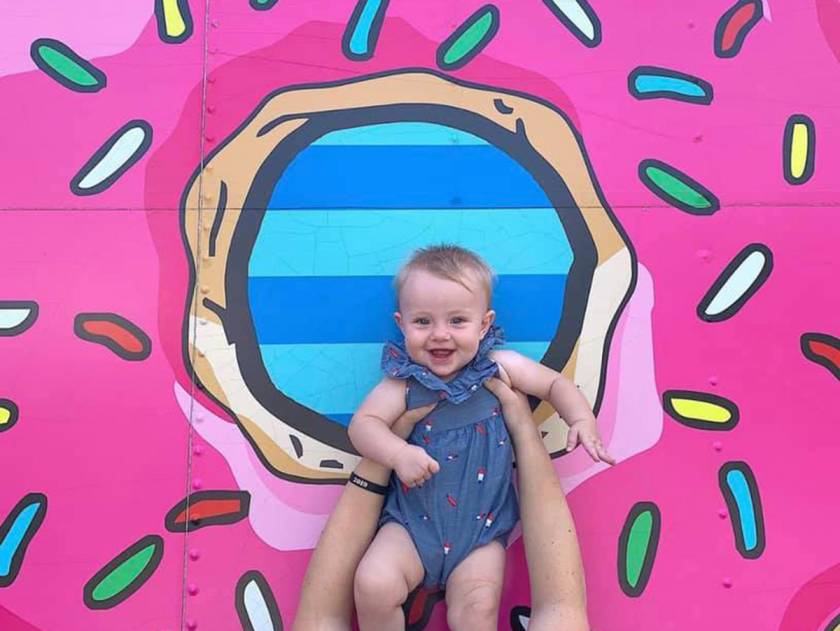 The Donut Hole is located in Inlet Beach and offers more than just donuts. Here, you can get omelets and other egg-based breakfasts that fit into your gluten-free diet. There is also a Donut Hole location in Santa Rosa Beach.
The Perfect Pig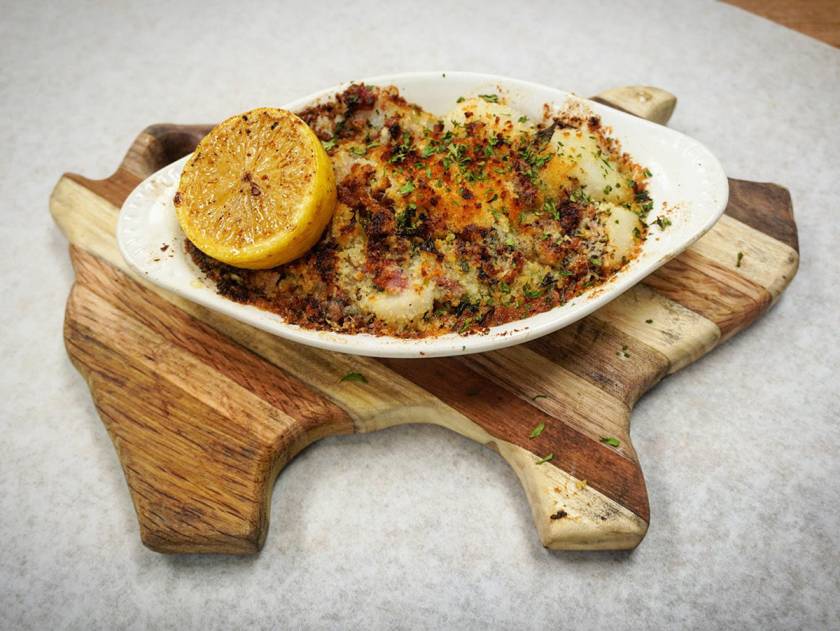 With three locations on 30A, The Perfect Pig is the perfect place to grab a gluten-free breakfast or lunch. Their delicious sandwiches can be served on gluten-free bread upon request. So, you don't have to say no to the mouthwatering Roasted Cracklin' Pork Sandwich or Perfect Brisket Sandwich.
Raw & Juicy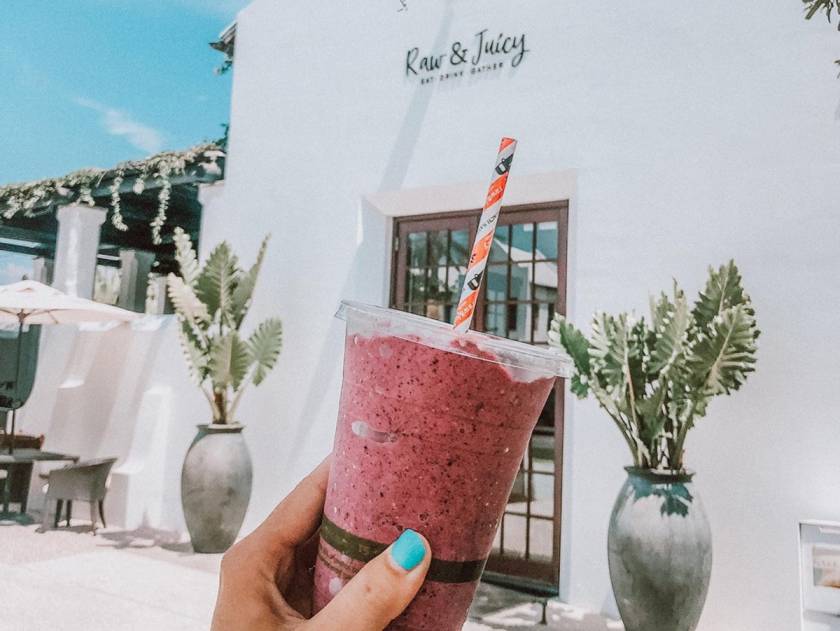 Raw and Juicy serves refreshing salads, fresh-pressed juices, and smoothies, making it easy to enjoy a gluten-free breakfast. They also have a delicious Lentil Beet Burger on a gluten-free, vegan keto bun. Definitely something to try!
Chanticleer Eatery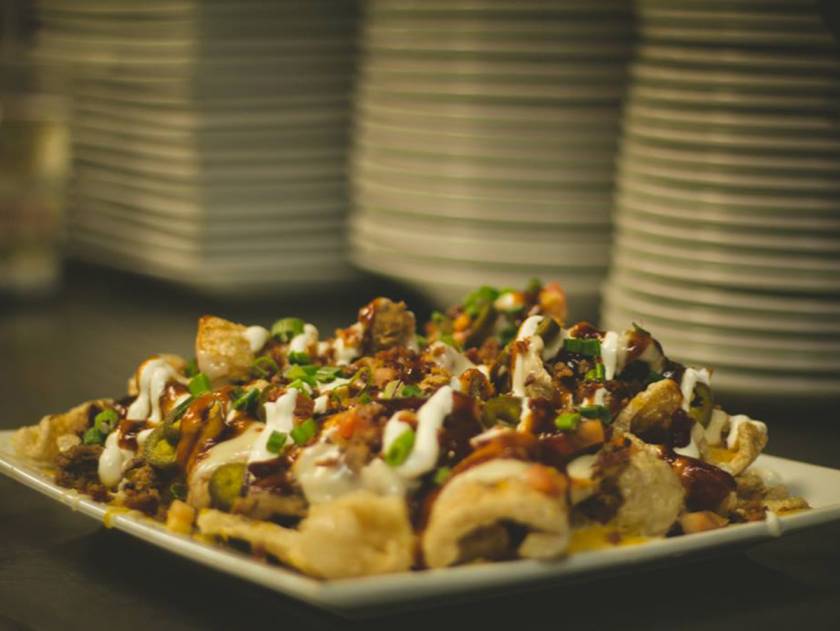 Open for lunch Monday through Saturday, Chanticleer in Grayton Beach features a menu with gluten-free and vegan options. Simply find the dishes with a "GF" or "VG" next to them, and you're good to go! Some of their gluten-free items include the Triple Pork Nachos, Chanticleer Caprese, Jambalaya, and the Southern Summer Salad.
Stinky's Fish Camp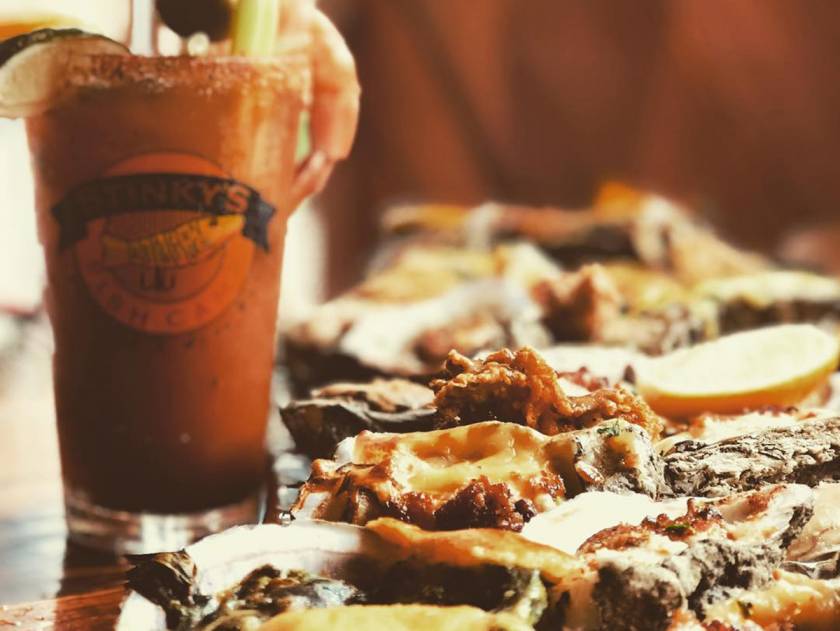 Located in Dune Allen Beach, Stinky's Fish Camp is a local and vacationer favorite when it comes to seafood. Fortunately, they have gluten-free selections, so you don't have to miss out! You can enjoy their fresh "Gulf to Table" seafood, grilled or blackened, and with gluten-free options. Their gluten-free Stone Ground Pepper Jack Cheese Grits are also a must-try!
The Meltdown on 30A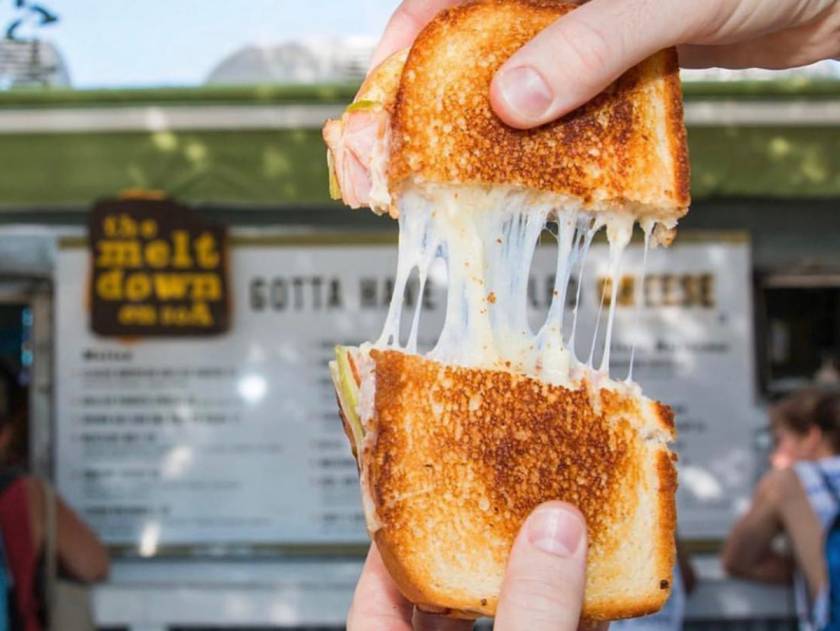 This food truck in Seaside serves incredible grilled cheese sandwiches. We know what you're thinking… grilled cheese doesn't sound gluten friendly. But don't worry, it is when you can get that grilled cheese on gluten-free bread. And this is exactly what The Meltdown on 30A offers. They want you to enjoy their grilled cheeses just as much as the next person!
Pizza by the Sea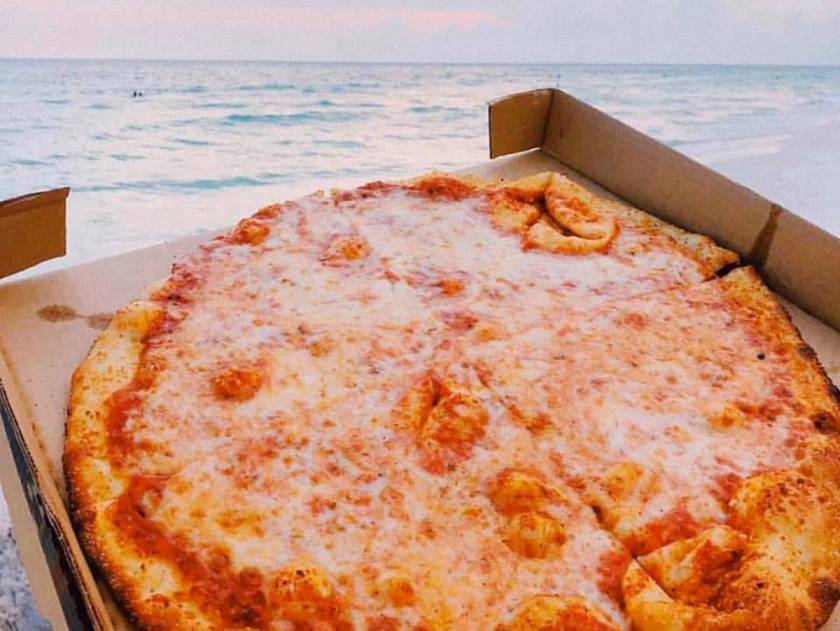 Who doesn't love pizza? Thankfully, eating gluten-free doesn't mean you have to give up pizza entirely! Pizza by the Sea gives you the option to order a pizza on their gluten-free or cauliflower crust. Yay! Pizza by the Sea has two locations: one at Gulf Place Town Center and one in WaterColor.
Surfing Deer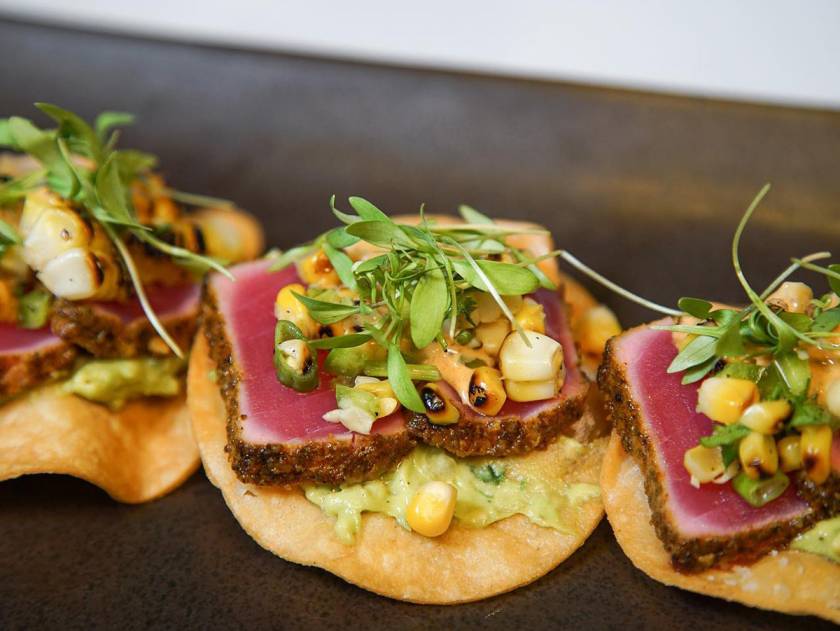 Enjoy fine dining while staying gluten-free at Surfing Deer in Seagrove. This tasty establishment offers a large variety of gluten-free menu options, including Seared Ahi Tuna Tostadas, Spicy Pork Rinds, Seared Sea Scallops, Sichuan Rice Bowl, Local Grilled Grouper, and much more! The whole family could eat gluten-free here, and all get something different!
George's at Alys Beach
This upscale but casual restaurant serves a unique selection of global flavors with a coastal flair. The menu features a couple of gluten-free dishes, such as the Jerk-Crusted Gulf Snapper and Lamb Shank.
Old Florida Fish House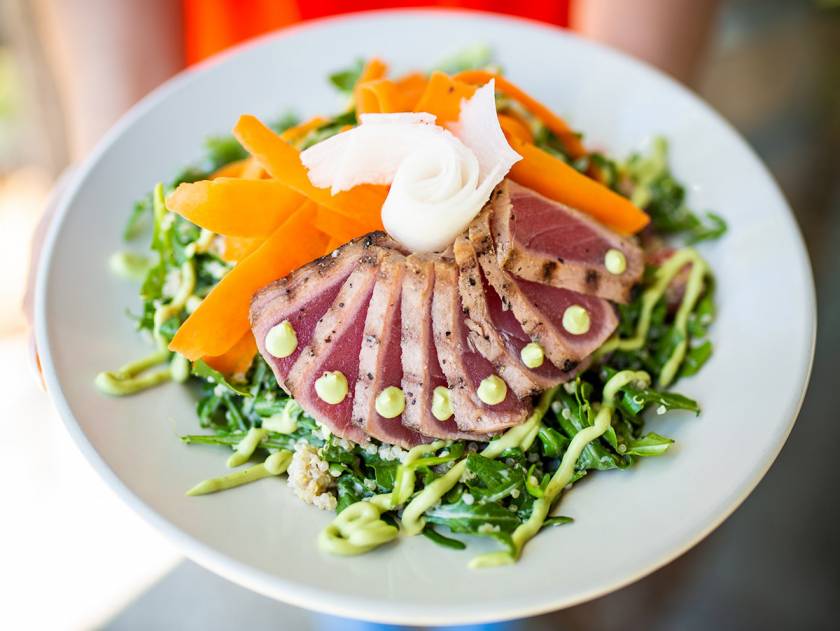 Old Florida Fish House is perched on Eastern Lake on 30A. Serving fresh seafood with the option of cornmeal breading makes this great for those who eat gluten-free. They even have a dedicated fryer, making it safe for individuals with Celiac Disease.
Though this isn't a comprehensive list of dining establishments on 30A, it should get you started! Most restaurants offer at least a few gluten-free menu items, but be sure to ask before you sit down to eat. And don't forget once you've reserved your South Walton vacation, find out which of these eateries is closest to you and give their gluten-free menu options a try!