30A Condos with Fitness Facilities
Everyone loves a good beach vacation! The only problem is, sometimes you're having so much fun that it's hard to stay on top of your fitness routine. But this doesn't have to be the case when vacationing in South Walton. We offer beach vacation rentals with onsite fitness facilities, so you can easily work up a sweat with your go-to exercises. If an exercise room is a must-have with your vacation rental, be sure to check out these 30A condos with fitness facilities.
Redfish Village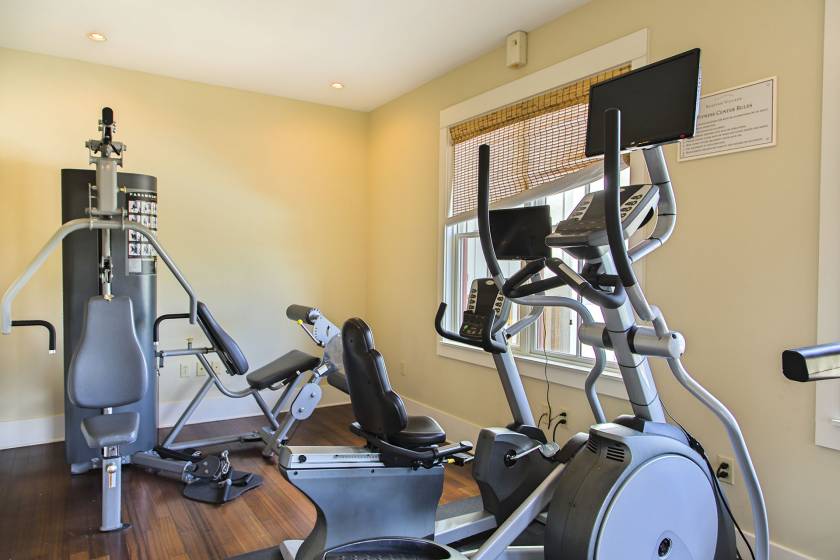 Located in Blue Mountain Beach, Redfish Village is an upscale condo complex that offers guests all the amenities of a luxury beach vacation, including a gym. The gym features a treadmill, elliptical trainer, recumbent bike, and weight machines. Guests enjoy convenient beach access via a short walk, bike ride, or the on-demand beach shuttle. When not lounging on the beach, feel free to take a freshwater dip in one of the two swimming pools or sunbathe on the pool deck. Grills are available for casual outdoor dining, and a fun playground is provided for the kids. You should also check out the Village merchants, which include quality restaurants and unique shops.
San Remo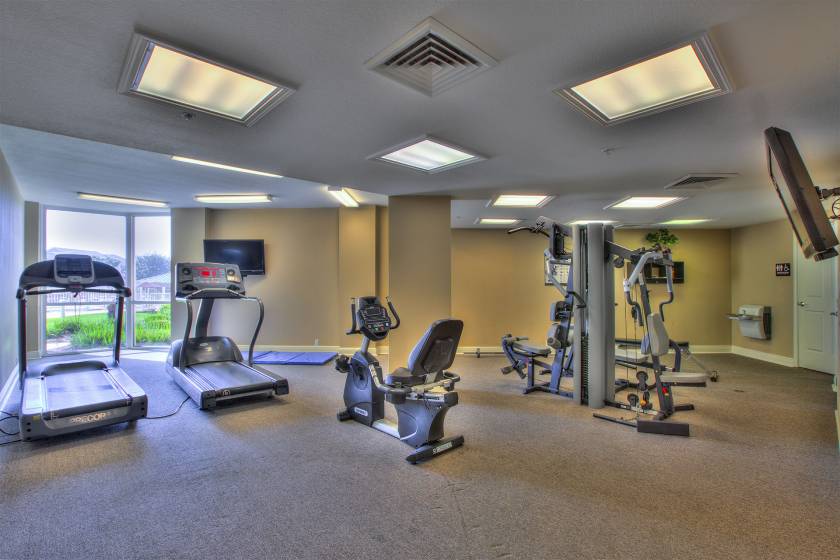 San Remo is a quiet community located near 30A's town center of Gulf Place in Santa Rosa Beach. Not only does it provide scenic coastal views, but it also offers guests many vacation amenities. One of these is the onsite fitness center, which features cardio equipment like treadmills, bikes, and resistance weight exercise equipment. The facility overlooks the pool area. After working up a sweat at the gym, go for a refreshing swim in the pool and then soak up the sun on the expansive pool patio. Other amenities include a hot tub, BBQ area with grills, and a lagoon with a beach viewing dock. The condo's convenient location places guests near grocery stores, popular restaurants, shops, boutiques, seasonal events, and festivals.
Prominence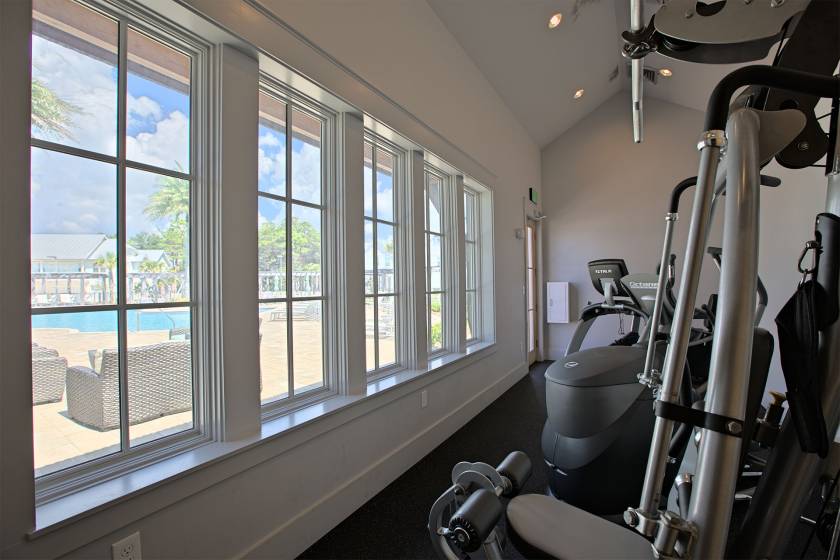 Though technically condos, the community of Prominence in Seacrest Beach features townhomes that have access to the community fitness center. The state-of-the-art fitness room is the perfect place to get in a good vacation workout with cardio and weight machines. Other benefits of staying at a townhome in Prominence include access to the beach by tram, a resort-style pool, nearby 30A hotspots, and the community's town center, The Hub.
Just because you're on vacation doesn't mean you need to skip your exercise routine! Staying at a condo or townhome with a fitness facility can keep you on track with your fitness goals. Of course, you can also engage in other physical activities for a more unique, beach-based workout! Kayaking or paddleboarding on a coastal dune lake. Swimming in the Gulf or at your beach rental's pool. Biking along 30A and its pretty nature paths. Taking a class at a local gym or yoga studio. There are plenty of possibilities for a vacation workout!
Browse our 30A vacation rentals to find the one that meets your beach and fitness needs, and reserve your stay today!